[ad_1]

The Russian army could now be struggling with a depleted supply of missile arsenals after launching a series of rocket attacks in Ukraine, according to a new intelligence report.
Ukrainian Defense Minister Oleksii Reznikov published an infographic report that showed the Russian army's arsenal only had 13% of missiles for the Iskander SAM system, 37% of Kalibr cruise missiles, 50% of both X-101 and X-555 cruise missiles, 32% of X-22 and X-32 cruise missiles and 41% of X-35 anti-ship missiles as of Nov. 18.
As per the infographic, only a few of Moscow's high-precision missile arsenal have plenty of stock left, including 3M55 Onyx anti-ship missiles, anti-aircraft guided missiles for the S-300 SAM system and the hypersonic KH-47M2 "Kinzhal" missiles.
The Russian army's depleted arsenal likely stems from the large-scale use of missiles across Ukraine on Oct. 10. On that day alone, the Russian army fired at least $400 million to $700 million worth of missiles, according to an estimate from Forbes Ukraine.
The Russian military also launched a large-scale missile attack between June 25 to 26, using up to around 60 to 80 missiles with a total cost of $150 million to $200 million. For that round of shelling, Russia used almost all types of missile launchers in their arsenal, including Tochka U, X-22, Oniks, Iskander, Kalibr and X-101 missiles, the outlet reported.
Last Sunday, Ukrainian President Volodymyr Zelensky suggested that the Russian army has fired more than 4,700 missiles at Ukraine since the war began in February.
"Today is the 270th day of the full-scale war. Russia used more than 4,700 missiles. Hundreds of our cities are simply burned. Thousands of people died. Hundreds of thousands were forcibly deported to Russia. Millions left Ukraine for other countries, fleeing the war," Zelensky said in his daily address.
The intelligence report comes as the town of Avdiivka in Ukraine's Donetsk region was hit by a wave of artillery fire from the Russian army. Two other areas near the city of Lyman in Donetsk Oblast were also hit by "massive shelling," according to a Telegram post by Pavlo Kyrylenko, head of the Donetsk region military administration, as translated by CNN.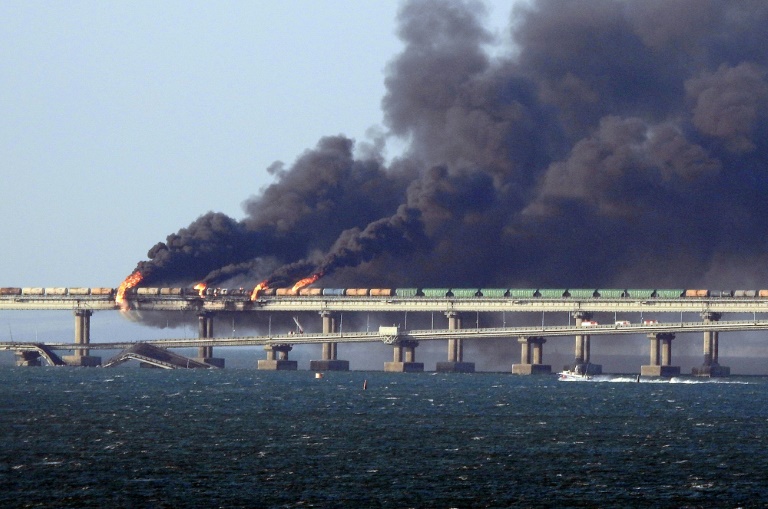 Related Articles


[ad_2]

Source link