[ad_1]

Russian forces occupying the southeastern Ukrainian city of Mariupol have allegedly banned mass gatherings for the New Year.
"The occupiers banned any mass gatherings of more than 50 people, including celebrations in cafes and restaurants," Petro Andriushchenko, an adviser to Mariupol's exiled mayor, said Wednesday in a Telegram post.
It is unclear why such a ban would be imposed.
Mariupol, which is part of Ukraine's Donetsk province, was completely taken over by Russian forces in May.
Around 25,000 people were previously estimated to have died in the city, but a recent report by the Associated Press suggested that the actual death toll could be three times higher than that.
In his Wednesday statement, Andriushchenko said that Mariupol's Left Bank district has been left without electricity and people have moved to the outskirts of the city.
"Already dead neighborhoods are turning into a real desert. The map of Mariupol is changing radically," Andriushchenko said, according to a machine translation of his Telegram post.
"Now you can easily see that people live mostly on the outskirts. A large part of the townspeople moved into summer residences to survive the winter," he added.
The official also said that the number of people who are leaving the city has been increasing.
The queue for the border crossing between Ukraine and Russia in the Novoazovsk district allegedly extended for 32 kilometers (19.88 miles), while the wait time increased to 24 hours.
"People are trying to save themselves from the Holodomor," Andriushchenko said, referring to the man-made famine in Soviet Ukraine that killed millions between 1932 and 1933.
New Year's Day is Russia's main seasonal holiday.
Despite Christmas markets in the Russian capital of Moscow being in full swing, some residents admitted that they were struggling to feel festive as the war in Ukraine continues, Reuters reported.
"It is difficult to be cheerful when you understand that people out there are going through such awful times," a woman named Maria was quoted as saying by the outlet.
"To be honest with you, there is always hope that things will improve, but it seems like it won't get better," she added.
Meanwhile, one pensioner described her mood as being "absolutely dreadful."
"I think everybody shares it," she said.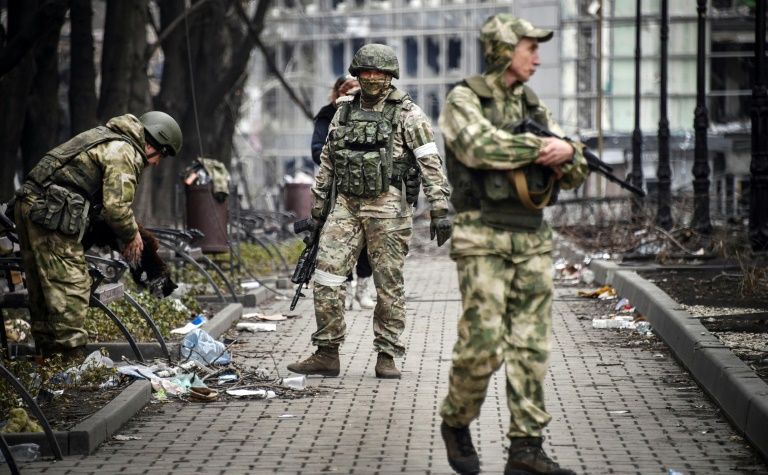 Related Articles


[ad_2]

Source link