[ad_1]

Russian megastar Alla Pugacheva has spoken out against Russia's invasion of Ukraine, which she said turned her country into a "pariah state" and resulted in "boys dying for illusory goals."
The 73-year-old Soviet-Russian singer released a statement via Instagram Saturday after Russia's Ministry of Justice declared her husband, comedian Maxim Galkin, a "foreign agent."
"Please include me in the ranks of foreign agents of my beloved country, since I am in solidarity with my husband," Pugacheva, whom Politico described to be "as ubiquitous as Madonna" in terms of her cultural heft in Russia, wrote in the post.
Pugacheva also described her husband as "a true and incorruptible patriot of Russia who wants his homeland to flourish in peace, with freedom of speech, and wants an end to our boys dying for illusory goals, which has turned our country into a pariah state and made life a burden for our citizens."
Those branded as "foreign agents" by Russia are reportedly subject to various restrictions and may face time in prison should they not comply.
Galkin received the label because Russia's Justice Ministry claims he carries out political activities and receives help from Ukraine, independent news outlet Meduza reported.
In response to the allegations, Galkin said that he received money from Ukraine "at some point about 10 years ago when I gave a concert there."
"I don't sell my opinion or my thoughts, and I don't buy others. I don't trade in conscience," the 46-year-old comedian said on Instagram.
Both Pugacheva and Galkin left Russia shortly after Russian President Vladimir Putin launched the invasion of Ukraine on Feb. 24.
Pugacheva returned to Russia last month, but her current location is unknown.
Galkin, who was born in the Ukrainian port city of Odesa and spoke out repeatedly against Russia's invasion, reportedly remains abroad.
With her show of solidarity and criticism of the war in Ukraine, Pugacheva joins other Russian celebrities who have expressed their opposition to the ongoing conflict, including legendary rockstar Yuri Shevchuk and comedian Ivan Urgant.
Shevchuk was fined 50,000 rubles ($820) after a Russian court found him guilty of discrediting the Russian Armed Forces last month.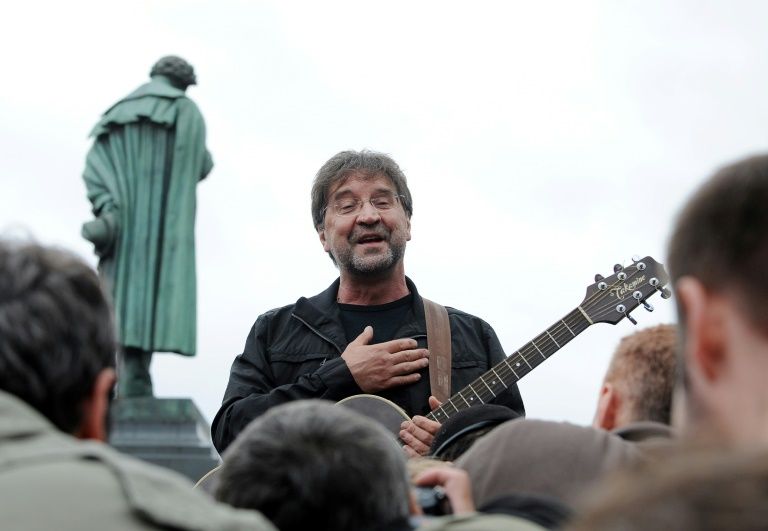 Related Articles


[ad_2]

Source link