[ad_1]

A man in the western Russian city of Ryazan who got drafted into the military set himself on fire over the weekend while shouting anti-war sentiments, according to reports.
The unidentified draftee doused himself with lighter fluid and set himself on fire at Ryazan's central bus terminal Sunday, independent Russian media outlet Meduza reported, citing news channel YA62.
"He caught fire and started laughing and screaming that he did not want to go to the special operation in Ukraine," a witness told YA62.
Russia has insisted that it is not currently at war, with the government claiming that the invasion of Ukraine is a "special military operation."
Supposed surveillance footage of the Sunday incident shared by the Ryazan office of the newspaper Novaya Gazeta showed the man jumping near bystanders and parked vehicles while being engulfed in flames.
"All of his clothes burnt down. Police came out and took him to a storage room. Later on, an ambulance arrived, and he was taken [somewhere]," the eyewitness said.
The draftee allegedly kept screaming, "I don't wanna go to the front," while doctors took him away.
Another alleged video of the man, published by YA62 on its Telegram channel, showed him being escorted by authorities.
He reportedly suffered burns on over 90% of his body.
In a similar story, a 25-year-old Russian man was caught on video shooting the head of a Russian draft office in the Siberian town of Ust-Ilimsk.
The gunman was detained, while the office head remained in the hospital in critical condition, Irkutsk governor Igor Kobzev said.
The incidents in Ryazan and Irkutsk happened after Russian President Vladimir Putin announced troop mobilization in Russia last week, the first such initiative in the country since World War II.
Russia's "partial mobilization" sought to draw 300,000 people from the country's reserve, according to Russian Defense Minister Sergei Shoigu.
However, an unnamed source close to one of Russia's federal ministries told Meduza that Russia could call in up to 1.2 million conscripts.
Putin's mobilization sparked protests across Russia, and it also led to an exodus of Russians to neighboring countries, including Belarus, Finland, Georgia, Kazakhstan and Mongolia.
Around 261,000 men have left Russia since Putin announced mobilization, Novaya Gazeta reported Monday, citing a Kremlin source.
Russia may have already suffered between 70,000 and 80,000 casualties in its invasion of Ukraine, U.S. Undersecretary of Defense for Policy Colin Kahl revealed last month.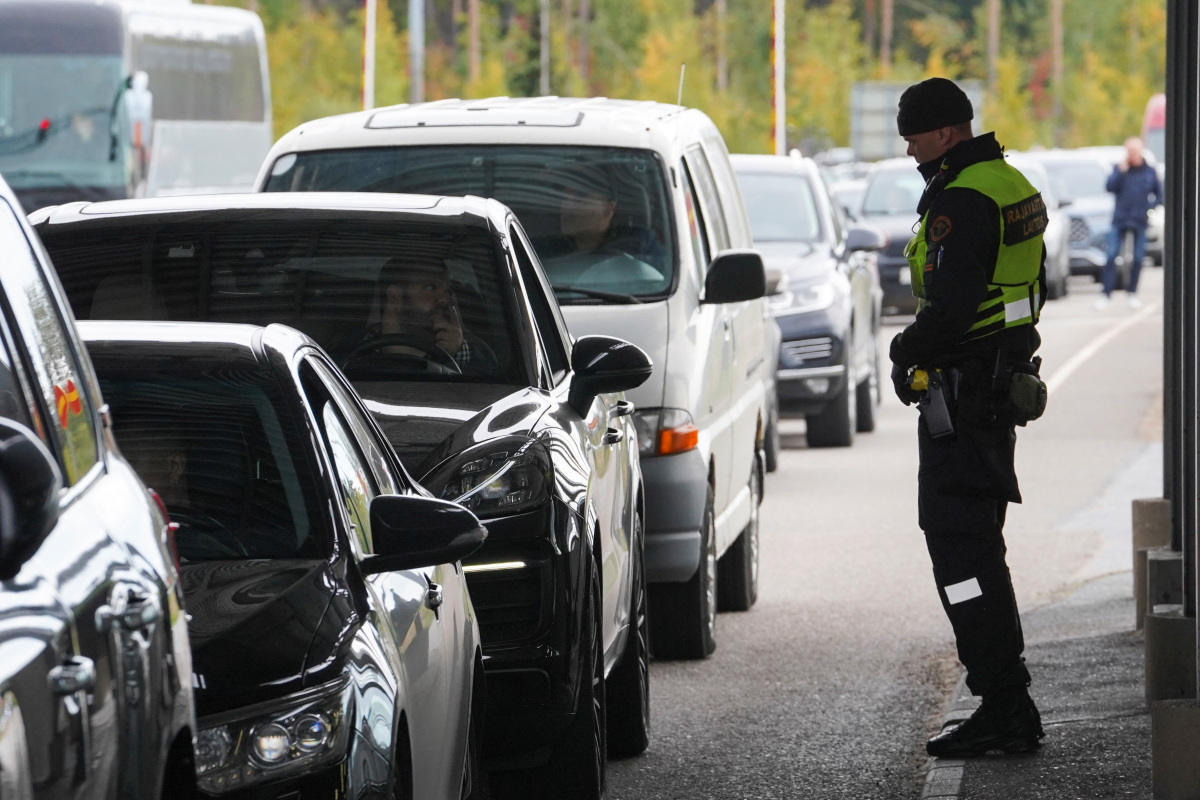 Related Articles


[ad_2]

Source link