[ad_1]

Ukraine media debunked Russian propaganda claiming that Ukrainians recently staged a protest against the Ukrainian government over rising utility costs.
A Russian media outlet and Telegram channels began spreading a video showing pensioners and people with disabilities in the Ukrainian city of Berdychiv in the Zhytomyr region burning their utility bills in protest against the government. They claimed that the video was shot this year.
But Ukrainian online news outlet Ukrinform debunked the claims, noting that while people were protesting the introduction of additional payment for gas transmission in the video, the protest happened in January 2020 and not December 2022, as Russian propagandists claimed.
The regional news outlet Zhytomyr.info wrote about the protest at the time. The original video can also be viewed on YouTube.
Gas tariffs in Ukraine remained unchanged 10 months into the war, Ukrinform reported.
According to the Ukrainian Ministry of Finance, the price of household gas remains at $0.22 per cubic meter as of this month.
Cutting housing and utility services in case of non-payment or failure to pay the bills in full is prohibited during martial law, according to the resolution of the Cabinet of Ministers No. 506.
In September, Ukrainian Prime Minister Denys Shmyhal announced that the U.S. would supply Ukraine with 2 billion cubic meters of natural gas throughout the fourth quarter of 2022 until the first quarter of the following year.
Shmyhal said the agreement would allow Ukraine to have sufficient gas supply during the winter season, adding that the country's winter gas reserves would reach 15 billion cubic meters following the deal, Reuters reported.
But despite the policies to keep utility prices low and secure a steady stream of energy supply, Ukraine is bracing for more blackouts this winter, as Russia is not letting up on its attacks against Ukrainian energy facilities.
Maryna Ilchuk, a Ukrainian lawyer advising energy companies, told Al Jazeera that Russia is attacking energy facilities to make civilians suffer and make their conditions in Ukraine unbearable.
Ilchuk noted that Russian strikes against Ukrainian energy infrastructure began in October, the start of heating season.
"We assumed this is why Russia started attacks on the energy infrastructure exactly at the beginning of October," Ilchuk said. "They could have started them before, but the final aim of the attacks is to make civilians suffer and to force more people to flee from the country because it's unbearable to live under conditions like this."
Ilchuk added that Russians intentionally attack high-voltage substations to cause blackouts, as some regions' electrical grids are isolated from others.
In November, Ukraine's electricity went on the verge of collapse after Russian airstrikes forced its three nuclear power plants to shut down simultaneously.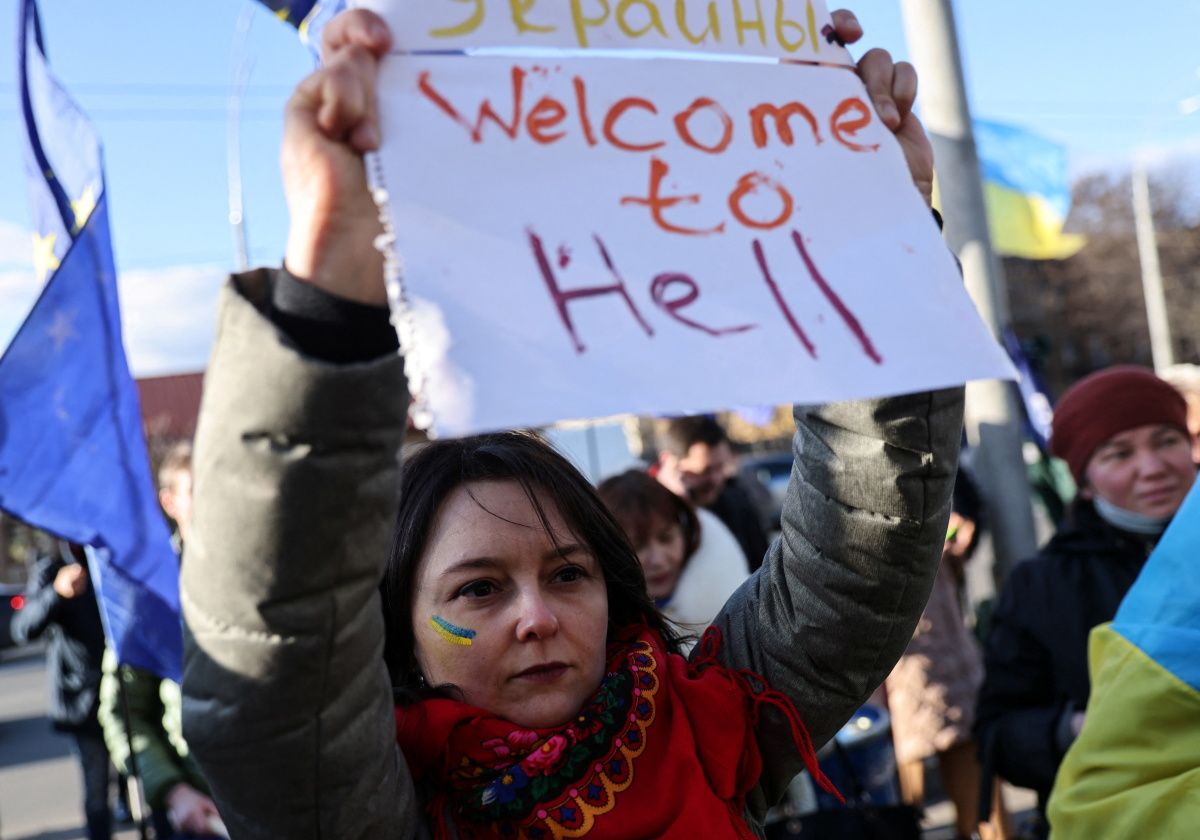 Related Articles


[ad_2]

Source link