[ad_1]

Russia's infamous private military company Wagner Group has allegedly begun recruiting prisoners from Ukrainian penal colonies to join the war and fight against their own country.
The Wagner Group recruited Ukrainian prisoners from the temporarily occupied territory of Donetsk after receiving permission from the Local Gauleiters, who are the so-called leadership in the region, the National Resistance Center (NRC) reported, as per a translation via Google Translate.
"The so-called private military company Wagner has received permission to 'recruit' prisoners of Ukrainian prisons in the temporarily occupied territories," the NRC said in its report, adding, "In particular, we are talking about the temporarily occupied territories of Donetsk Oblast. Local 'Gauleiter' (the so-called 'DPR' leadership) gave their consent to the start of recruitment by a special decision."
The NRC noted that the Ukrainian prisoners who are recruited by the Wagner Group will likely serve as "cannon fodder," adding that prisoners are often sent to the war without prior training or preparation. The NRC did not specify how many Ukrainian prisoners were successfully recruited by the Russian mercenary group.
This is not the first time that the Wagner Group, rumored to be headed by Russian President Vladimir Putin's associate Yevgeny Prigozhin, has been reported to be recruiting prisoners to join the war against Ukraine.
In late November, it was reported that the Wagner Group was recruiting dozens of prisoners from penal colonies in Central Africa to fight alongside Russia's troops. Many of the men who were recruited had been imprisoned for committing crimes of rape and murder. Some were jailed for attacking and killing Central Africa Republic soldiers. The prisoners were expected to be part of the Wagner group's "Black Russians" unit.
In September, Prigozhin recruited nearly 1,000 prisoners from two penal colonies in the southwestern Rostov region with the promise that they will get an early release should they serve in the war for six months, RFE/RL reported, citing the Vot Tak online television channel.
The prisoners also said Prigozhin warned that anyone who tries to defect or escape from the battlefield would be shot dead, according to the outlet.
News of the Wagner Group's recruitment efforts comes as Russia's military death toll reached 92,220 Tuesday, according to estimates from the Ministry of Defense of Ukraine.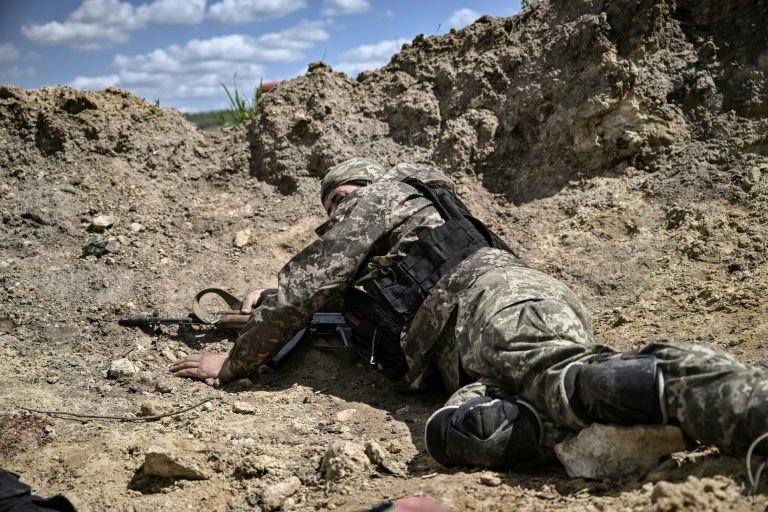 Related Articles


[ad_2]

Source link