[ad_1]

A member of a Russian mercenary group was filmed smashing the head of a Russian man with a sledgehammer after he chose to fight against Russia in the war in Ukraine, a video posted on Telegram revealed.
The video, titled The Hammer of Revenge, showed a man who identified himself as 55-year-old Yevgenny Nuzhin whose head was taped to an anvil made of bricks and concrete. In the video, Nuzhin said that after he was recruited by the Russian army, he changed sides on Sept. 4 to "fight against the Russians," according to footage shared on Baza, a Russian Telegram channel.
Nuzhin later said he was abducted on Oct. 11 and was told he would be tried for choosing to fight for Kyiv. At that point, a man wearing combat fatigue appears to strike Nuzhin's head with a sledgehammer twice. The video ended following the blows.
Yevgeny Prigozhin, the founder of the infamous Wagner mercenary group, appeared to admit that Nuzhin's execution was carried out by his group, per a comment published on Vkontakte.
"I prefer to watch this story in the theatre. As for the executed man, it's clear from this video that he did not find happiness in Ukraine, but met with evil but fair people. I think this film should be called 'A dog deserves a dog's death.' Excellent director's work, you can watch it in one go. I hope no animals were hurt during the filming," Prigozhin's comment read, as translated by Ukrainska Pravda.
The International Business Times could not independently verify the authenticity of the video or determine whether Nuzhin ever fought for the Ukrainian army.
The Wagner mercenary group has been notorious for committing atrocious acts. In 2017, a member of the Wagner group was reportedly seen beating a prisoner in Syria with a sledgehammer. The prisoner's arm was also amputated with a sapper's trowel and was later beheaded and set on fire.
The prisoner, who was identified as Mohammad Taha al Ismail Abdallah of Deir ez-Zor, was accused of deserting the Syrian army.
The independent Russian newspaper Novaya Gazeta later identified the mercenary as Stanislav D, a former police officer from the southern Russian region of Stavropol, as translated by The Guardian.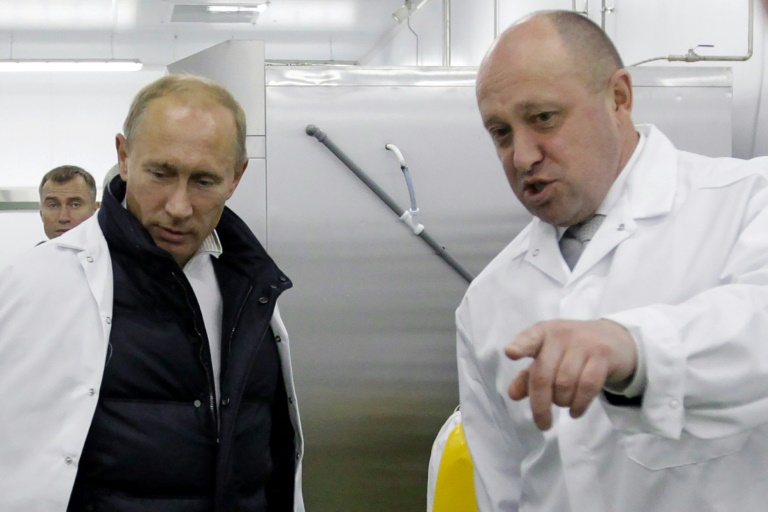 Related Articles


[ad_2]

Source link