[ad_1]

Russia's infamous mercenary group is recruiting prisoners from Central Africa to fight alongside Moscow's troops in the war in Ukraine, according to a report.
Dozens of men imprisoned for committing crimes of rape and murder are now being recruited by the Wagner mercenary group and are being deployed overseas, including in the temporarily occupied region of Donbas in Ukraine, The Daily Beast reported, citing two senior military officers in the Central Africa Republic (CAR).
"Since October, they [Wagner paramilitaries] have been walking into military and police cells and releasing rebels, including those held for attacking Bokolobo village [in southern CAR] in May and for raping women and girls," one of the officers told the outlet. "Nobody can stop them because the government has given them so much power to act the way they want."
In addition to recruiting rapists and murderers, the Wagner Group has also recruited rebels jailed for attacking and killing CAR troops stationed in the southeastern town of Bakouma in April. The rebels will be part of the Wagner group's "Black Russians" unit, the report said.
"They [Wagner] said they needed urgent manpower in Mali and Ukraine," one officer said, according to the outlet. "I think more than 20 people we've been holding [for very serious crimes] have been released."
Among the rebels recruited by the Wagner group include a notorious fighter known as Mohammed, who — along with four other people — was accused of raping and killing civilians in the Bokolobo village in May; and Little Bouba, who was arrested for helping mastermind attacks on CAR soldiers in February and butchering military personnel, the outlet reported.
This is not the first time the Wagner Group has been linked to recruiting inmates to fight in the war in Ukraine. In September, Wagner group's founder and President Vladimir Putin's close ally Yevgenii Prigozhin was captured on video promising pardons to Russian prisoners who agreed to serve at least six months in the war.
In the same month, it was reported that Prigozhin recruited a person who was in prison for cannibalism to join the Wagner group's unit deployed in Ukraine.
In June, the Wagner Group was reported to have attempted to abduct five prisoners from the Roux military prison in Bangui. The attempt, however, was stopped by the Egyptian Blue Helmets of the United Nations Multidimensional Integrated Stabilization Mission in the Central African Republic (MINUSCA), West African publication HumAngle reported, citing a military source who witnessed the incident.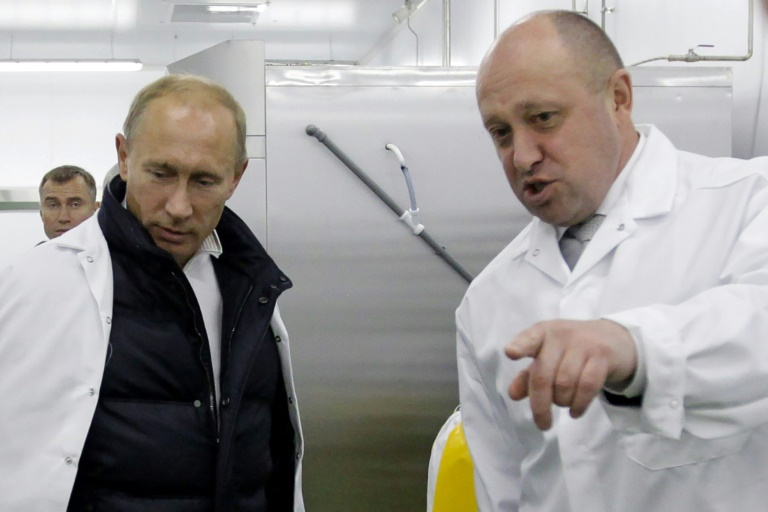 Related Articles


[ad_2]

Source link