[ad_1]

The head of Russia's state-run atomic energy agency, Rosatom, warned that Europe's largest nuclear power plant is at risk of a nuclear accident.
Renewed shelling near the Zaporizhzhia nuclear power plant in Ukraine Sunday amid the country's conflict with Russia inflamed fears of a possible nuclear disaster.
"The plant is at risk of a nuclear accident. We were in negotiations with the International Atomic Energy Agency (IAEA) all night," Rosatom CEO Alexei Likhachev said, Reuters reported.
Likhachev urged the U.S. to support the IAEA's plan to create a security zone around the power station.
Likhachev accused Ukraine of being willing to "accept" a "small nuclear incident" at the Zaporizhzhia plant.
The Rosatom CEO argued that "everything must be done so that no one has in their minds to violate the security of the nuclear power plant," Russian state-run news agency TASS reported.
The IAEA said Monday that Ukraine narrowly escaped a nuclear disaster following fresh clashes with Russia near the power plant last weekend.
Rafael Grossi, director general of the IAEA, described the incident as a "close call."
The U.N. nuclear agency inspected the power plant after the fighting and assessed that there were no immediate nuclear safety concerns despite finding widespread damage.
A power plant worker who was held hostage by Russian forces told CBS News that recent shelling near the facility appeared to have been a planned attack.
The worker said the shells most likely came from Russian military positions, as indicated by the angle and direction from which the shells came.
The Zaporizhzhia plant worker argued that Russia intended to render the power station useless should Ukraine reclaim the facility.
Without offering concrete evidence, Kremlin spokesperson Dmitry Peskov blamed Ukraine for striking the facility.
The nuclear plant provided about a fifth of Ukraine's electricity before Russia launched a military offensive against the country. It has six Soviet-designed water-cooled and water-moderated reactors containing Uranium 235, Reuters reported.
In March, Russian forces captured the Zaporizhzhia power plant on Russian President Vladimir Putin's orders. It has been under the control of the Russian military since then but has continued to be operated by its Ukrainian staff.
Nuclear reactors were already shut down due to shelling and clashes around the plant. But scientists are concerned about the possible overheating of the nuclear fuel if cooling systems run out of power.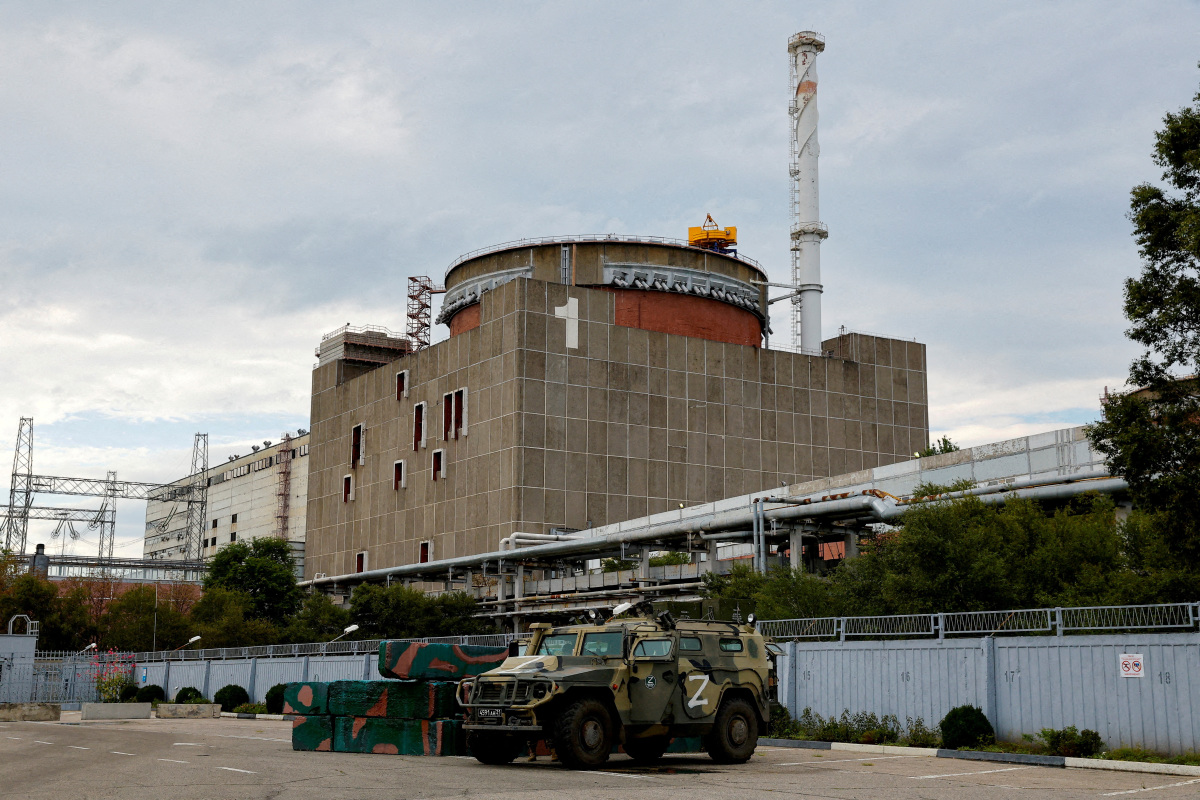 Related Articles


[ad_2]

Source link