[ad_1]

Russian authorities allegedly assaulted and raped an activist after he participated in a public poetry recital against his country's recent mobilization, according to reports.
Police in the Russian capital of Moscow broke into the apartment of activists Artem Kamardin, Alexandra Popova and Alexander Menyukov Tuesday, newspaper Novaya Gazeta reported.
Kamardin reportedly took part in anti-mobilization poetry readings at the statue of Soviet anti-war artist Vladimir Mayakovsky in Moscow's Triumfalnaya Square Sunday.
Security service agents "submitted Kamardin to a severe beating and inserted a dumbbell into his anus," according to the independent Russian investigative outlet The Insider.
The agents then allegedly forced Kamardin to apologize on camera for saying "Glory to Kyivan Rus" at the Mayakovsky Square poetry readings.
A video of the apology was uploaded on the Telegram channel 112.
Police did not let the activists' lawyer into the apartment as they claimed an investigation was in progress.
All of the activists were later taken to the Russian Investigative Committee's (IC) office in Moscow's Tverskoy District.
Kamardin became a suspect in a case of inciting hatred or hostility with the threat of violence, according to his lawyer, Leonid Solovyov.
The 31-year-old activist was hospitalized following the incident, Solovyov said.
Popova, who was detained, accused security forces of abusing her and showing her a video of Kamardin being raped.
"I have a lot of superglue on me, because the security forces stuck stickers to my face with superglue, tried to stick my mouth shut, pulled out my hair, kicked me and threatened to rape me with five of them," she alleged.
Popova published via Instagram a doctor's certificate that showed all the injuries she sustained, according to a more recent report by Novaya Gazeta.
She also claimed that $600 had gone missing from the apartment after police conducted the search.
Meanwhile, Menyukov was released from the IC after being interrogated. He is now a witness in Kamardin's case of incitement to hatred.
Russian President Vladimir Putin's decision to mobilize troops in Russia sparked protests across the country.
More than 2,000 people were reportedly detained for protesting against the mobilization, which Russian Defense Minister Sergei Shoigu claimed sought to call in 300,000 reservists.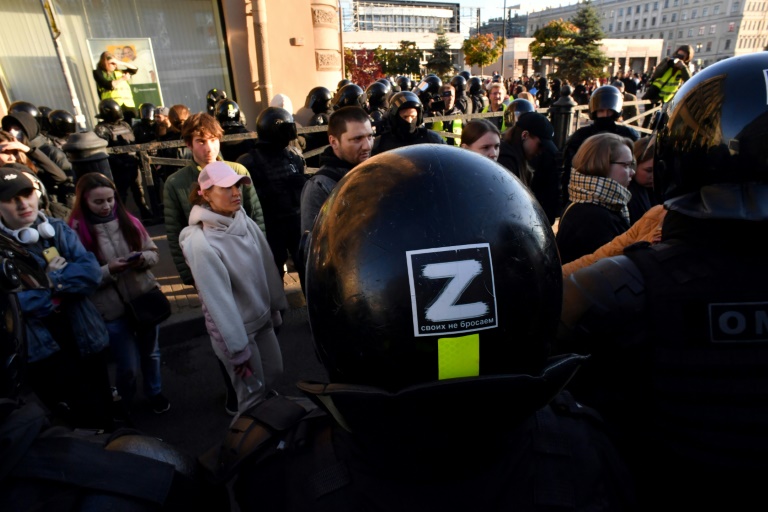 Related Articles


[ad_2]

Source link