[ad_1]

A Russian convict who was recruited into fighting in Ukraine and ended up becoming a captive has requested not to be returned to his country out of fear that he might be killed.
Alexander Bolchev was serving a prison sentence in a penal colony in Yelets, Russia, in September when he joined the Wagner Group, a paramilitary organization once labeled by a Ukrainian official as the private army of Russian President Vladimir Putin.
The 26-year-old, who was sentenced to three and a half years of jail time in 2020 for stealing a 6-month-old lamb, according to court records obtained by Meduza, joined the group because he was allegedly promised that he would be given amnesty.
Additionally, Bolchev's conviction would be expunged from his record, he claimed, making it easier for him to get a job in the future.
Bolchev was sent to assault Ukrainian positions in Bakhmut, a city in Ukraine's partially Russian occupied Donetsk region, after he spent two months "in training," Yahoo News reported. He reportedly spent one day at the front.
Bolchev, now a prisoner of war, has requested not to be returned to Russia as part of a prisoner swap.
"I don't want [to be exchanged], because they'll kill me. I know they'll kill me. Please, don't trade me," Bolchev said during an interview with Ukrainian journalist Yury Butusov.
Journalists from the independent Russian outlet Verstka contacted Bolchev's sister, who confirmed his identity.
Bolchev's interview with Butusov was uploaded on YouTube nearly a month after footage seemingly showing the execution of 55-year-old former Wagner Group mercenary Yevgeny Nuzhin surfaced online.
Nuzhin was captured by Ukrainian forces in September and switched sides, Reuters reported. He is believed to have been part of one of the several prisoner exchanges between Ukraine and Russia.
Russian oligarch Yevgeny Prigozhin, who admitted to founding the Wagner Group, labeled Nuzhin a traitor following his death.
"Nuzhin betrayed his people, betrayed his comrades, betrayed consciously," Prigozhin said in response to the video of Nuzhin's execution.
Bolchev claimed in his interview that he was unaware of Nuzhin's story, but he alleged that Wagner Group superiors tell their convicts-turned-recruits that those who retreat from the battlefield would be shot.
Low morale and reluctance to fight may have caused Russian forces to start deploying "barrier troops" or "blocking units," according to the United Kingdom's Ministry of Defense (MoD).
These units threaten to shoot retreating Russian soldiers, the ministry explained.
"The tactic of shooting deserters likely attests to the low quality, low morale and indiscipline of Russian forces," the MoD said in an intelligence report from last month.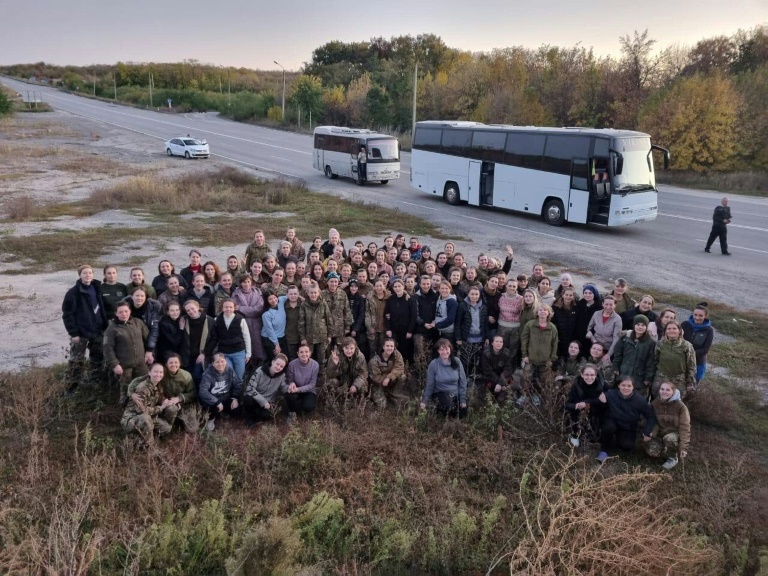 Related Articles


[ad_2]

Source link