[ad_1]

A Russian soldier recently admitted that some of his comrades have raped Ukrainian women in occupied territories amid the war.
Speaking with the independent online newspaper The Insider, Russian soldier Nikita Chibrin of the 64th Motorized Rifle Brigade said four of his comrades raped a mother and daughter when they were occupying the village of Andriivka in Kharkiv Oblast.
"There was a case in Andriivka when a mother and daughter were raped. Four guys did it. One ran away, the rest were beaten with stools by their fellow soldiers and commanders. They wanted to be shot," Chibrin said in the interview. "They couldn't be blamed because there was no evidence, so they were just discharged, let go."
Chibrin also said some of his comrades went "crazy" with the "Rambo syndrome," destroying and pillaging the cars and homes of Ukrainian civilians in Andriivka and Lypivka.
"I saw cars being taken in Lypivka and Andriivka, I saw cars being smashed that [Russian soldiers] couldn't start, houses being destroyed. Apparently, they went crazy, saying that we have power, we have tanks, we have [infantry fighting vehicles], weapons and so on. The 'Rambo syndrome' kicked in. They took jewelry from houses, mobile phones," he added.
Chibrin said he joined the Russian army in the summer of 2021 and ended up in Ukraine "by deception." His unit was accused of committing heinous war crimes in Bucha, including committing mass killings of civilians.
Chibrin was able to escape the war in June after hiding in a truck headed for Russia. Chibrin is currently in Madrid where he will be placed in a temporary refugee center while his application for political asylum is currently pending review.
The Russian army has been accused of raping and sexually assaulting Ukrainian civilians on numerous occasions. In October, Alla, who lived in the previously occupied city of Izium, said Russian forces tortured, raped and kept her in captivity for 10 days. The soldiers who detained her were allegedly seeking information about her son, who works for Ukraine's security service, per The Washington Post.
In November, Ukraine's police said they have identified several Russian soldiers who raped a pregnant woman during the occupation of Kyiv Oblast in March. The woman suffered from a miscarriage as a result of the attack, according to Euromaidan Press.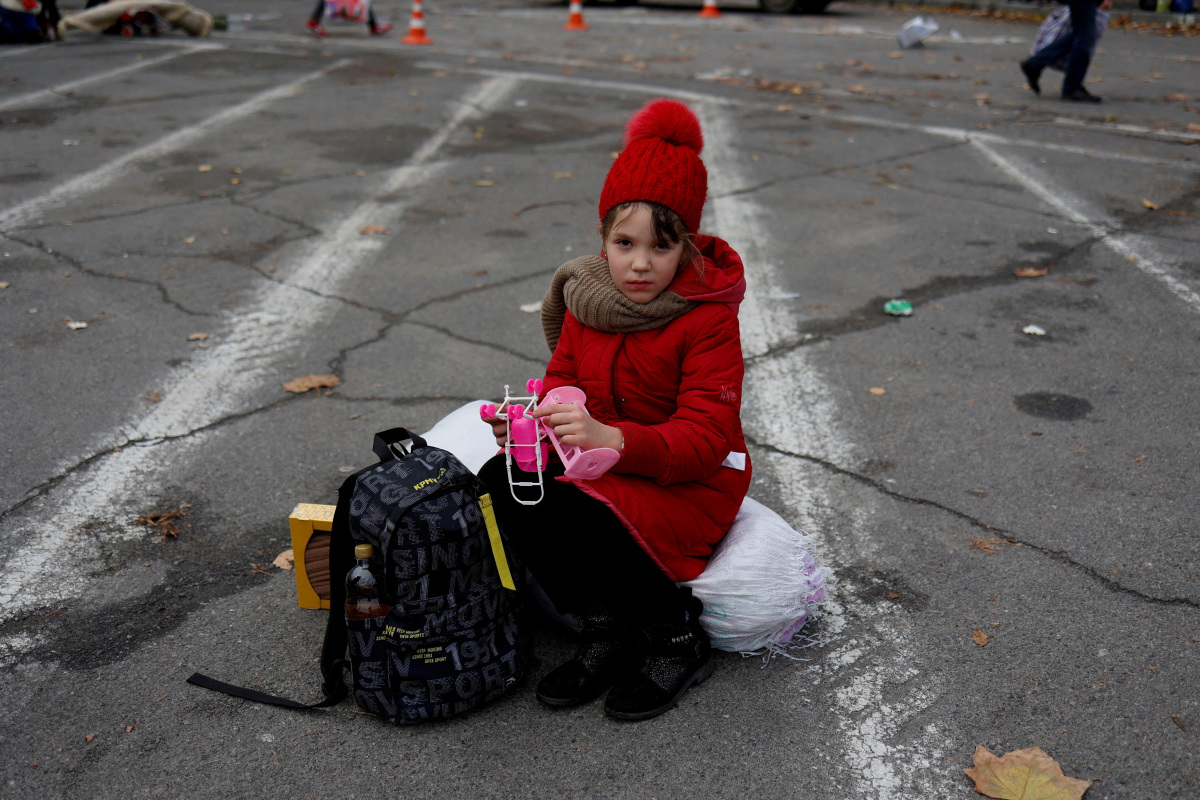 Related Articles


[ad_2]

Source link