[ad_1]

Truckloads of dead Russian soldiers were transported out of the occupied Ukrainian city of Makiivka following an attack by the Armed Forces of Ukraine on a Russian military base there on New Year's Eve, according to Ukrainian authorities.
The Chief Intelligence Department of Ukraine's Defense Ministry posted via Facebook a call it intercepted between a Russian soldier and his wife talking about corpses being taken out of Makiivka.
In the call, the Russian's wife told her husband that 610 military personnel were killed in the recent attack and that the Russians were transporting corpses out of Makiivka "in truckloads" as a result, according to Ukrainska Pravda.
She apparently learned this from the relatives of another Russian soldier in Ukraine who was directly involved in transporting the bodies.
"He personally transported the bodies of these people from Makiivka and from another [settlement]… from the hospital. He says 610 people died in Makiivka. He says, 'I drove 12 Kamaz trucks [filled with bodies],'" the soldier's wife said during the call.
In response, the Russian soldier agreed and claimed that he had already told his wife about it but that she believed what Russian authorities said.
The Russian soldier said in the call that Russian officials were keeping the casualties in Makiivka confidential to prevent a rebellion.
The intercepted call came after a Ukrainian intelligence report said that a train carrying the bodies of dead Russian soldiers arrived in Russia earlier this month.
According to the General Staff of the Ukrainian Armed Forces, a train with refrigerators filled with dead Russian soldiers arrived at Russia's Kemerovo Oblast from Rostov-on-Don.
On New Year's Eve, Ukrainian forces carried out a missile strike on a vocational school in Makiivka that served as a temporary base for Russian soldiers.
The attack against Russian forces in Makiivka is considered one of the deadliest attacks that Ukraine has launched against Russia since the war began almost a year ago.
The Russian government remained tight-lipped about what happened to their troops in Makiivka.
Russian officials from the Samara region refused to identify the soldiers who were killed and injured in Makiivka, arguing that it might lead to "provocations actions against relatives of servicemen" by "foreign intelligence agencies," the Kyiv Post reported.
Meanwhile, the Russian Ministry of Defense blamed the widespread use of cell phones by Russian soldiers, alleging this allowed Ukraine to determine the coordinates of the Russian forces' location in Makiivka.
Semyon Pegov, an influential Russian military blogger, contradicted the defense ministry's remark, saying that it was "not convincing," CNN reported.
The Russian defense ministry announced that the number of soldiers who were killed in the Ukrainian New Year's Eve attack was 89. It is rare for Russia to provide casualties in its war with Ukraine.
But Ukraine reported a higher death toll of Russian soldiers, saying that it had killed 400 and injured 300 soldiers in the attack.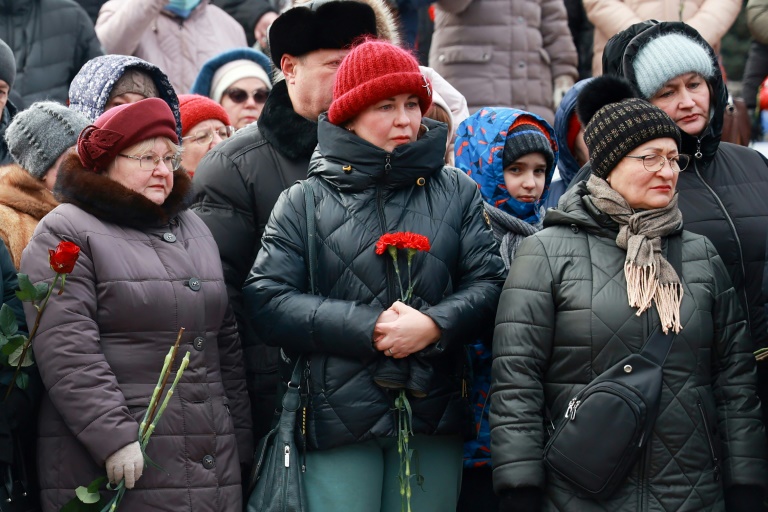 Related Articles


[ad_2]

Source link