[ad_1]

Russia has suffered more than 115,000 military casualties in Ukraine, losing around 630 personnel between Saturday and Sunday alone, according to data provided by the Ukrainian military.
A total of 115,290 Russian combat losses have been recorded since the start of the invasion of Ukraine in February last year, the General Staff of the Armed Forces of Ukraine said in its most recent casualty report released Sunday.
In a report from the previous day, the military staff put the figure at 114,660.
Gen. Mark Milley, the most senior military officer in the U.S. Armed Forces, said in November 2022 that Ukraine had likely suffered more than 100,000 military casualties in the war by that point.
Russian losses also included 3,106 tanks, 6,183 armored fighting vehicles and 2,094 artillery systems, among other pieces of military equipment, the updated data provided by the Ukrainian military showed.
Dutch open-source intelligence military analysis and research group Oryx has been able to visually confirm 8,708 Russian vehicle losses in the conflict.
In comparison, Ukraine has lost a total of 2,811 vehicles, according to the open-source intelligence initiative.
Several nations have pledged to provide Ukraine with heavy armored vehicles following repeated requests from the Ukrainian government for such equipment.
French President Emmanuel Macron announced earlier this month that his country will send AMX-10 RC wheeled armored fighting vehicles to Ukraine in response to what he claimed were "needs expressed" by the Ukrainians.
The United States will also provide Ukraine with 50 M2 Bradley infantry fighting vehicles (IFV) as part of a military aid package worth roughly around $2.8 billion.
Meanwhile, the United Kingdom will send 14 of its Challenger 2 main battle tanks, the office of British Prime Minister Rishi Sunak has confirmed.
"As the people of Ukraine approach their second year living under relentless Russian bombardment, the Prime Minister is dedicated to ensuring Ukraine wins this war," a spokesperson for Sunak said, according to a report by Reuters.
France and Poland are now pushing Germany to allow the transfer of German-made Leopard 2 tanks to Ukraine as well.
Polish President Andrzej Duda announced Wednesday that his country has decided to send a company of Leopard 2s to Ukraine as part of an international coalition, but the transfer of the vehicles needs approval from Germany's government.
German Chancellor Olaf Scholz, who has the authority to approve or veto the re-export of Leopard 2s, continues to mull over sending the tanks amid growing international pressure, the Financial Times reported.
"He is proceeding cautiously, in a way that takes account of the fact that [German] society is split on this issue," Michael Roth, the head of the German parliament's foreign affairs committee, said.
Scholz has repeatedly voiced concern over Germany being perceived as escalating the conflict and provoking Russian President Vladimir Putin, who has previously hinted that he could resort to nuclear weapons in the war.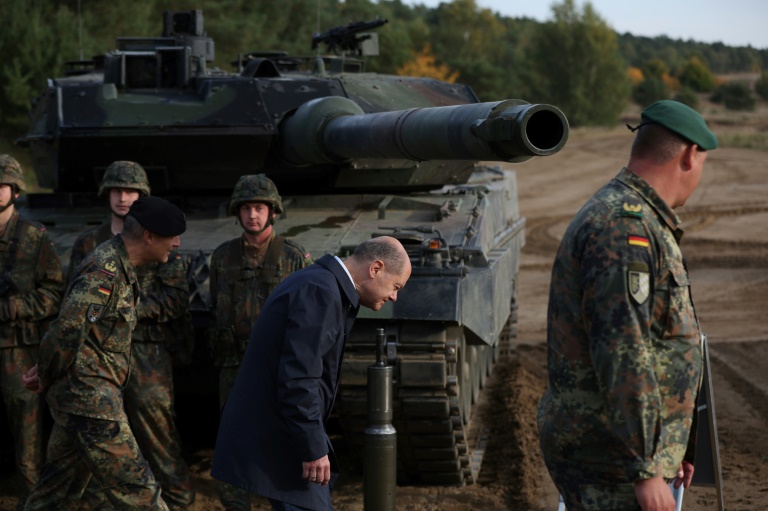 Related Articles


[ad_2]

Source link