[ad_1]

Russia has suffered more than 94,000 military casualties nearly 10 months into its invasion of Ukraine, data provided by the Ukrainian military showed.
A total of 94,140 Russian combat losses have been recorded since the conflict began on Feb. 24, the General Staff of the Armed Forces of Ukraine said in its most recent casualty report released Sunday.
Russian losses also included 2,942 tanks, 5,920 armored fighting vehicles and 281 aircraft, among other pieces of military equipment.
The Russian government last provided an official death toll from the war in September, which is when Russia's defense minister, Sergei Shoigu, said that at least 5,937 Russian soldiers have died in Ukraine.
In comparison, Ukraine has lost between 10,000 and 13,000 of its troops, Mykhailo Podolyak, an adviser to Ukrainian President Volodymyr Zelensky, recently stated.
Russia claimed it was able to successfully mobilize more than 300,000 reservists to fight in Ukraine amid reports of its losses.
However, Russia was accused of throwing its newly drafted soldiers to the front line underprepared and ill-equipped, causing heavy losses.
Regular Russian units, including Russia's elite 1st Guards Tank Army, reportedly have sustained significant casualties.
Russian losses could number 120,000 by the time spring arrives in the coming months, the Polish think tank Warsaw Institute said in a statement.
Russia intensified its missile and drone strikes against Ukraine following setbacks on the battlefield such as the Russian retreat from the Ukrainian city of Kherson last month.
Recent attacks hit civilian buildings and energy infrastructure, which left millions of Ukrainians without electricity, heating or water ahead of winter.
Zelensky accused Russia last month of trying "to achieve with terror and murder what it wasn't able to achieve for nine months."
The "extensive destruction and appropriation of property, not justified by military necessity and carried out unlawfully and wantonly" is considered a war crime under the Rome Statute of the International Criminal Court.
Russia continues to dismiss allegations that its forces are committing war crimes in the ongoing invasion of Ukraine.
The European Union has called for the creation of a United Nations-backed special tribunal to prosecute crimes in the war.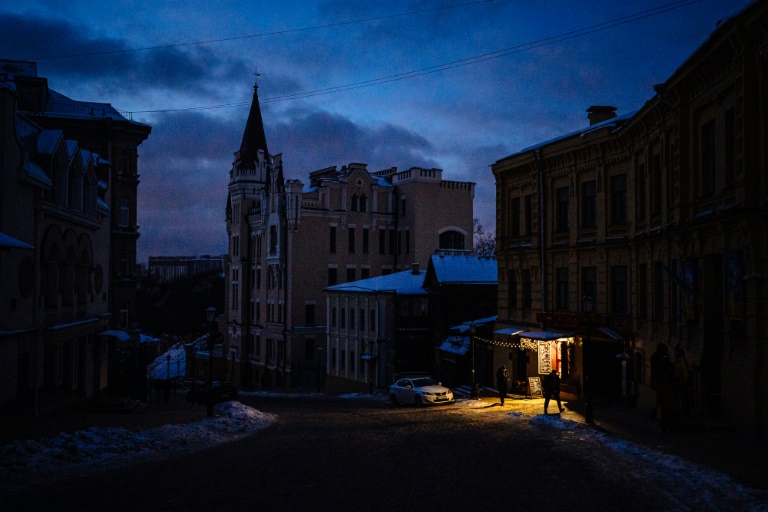 Related Articles


[ad_2]

Source link