[ad_1]

A Russian soldier has detonated a grenade inside the weapons storage room of a military unit in the Russian region of Belgorod, killing three service members and injuring 16 people.
Ukrainska Pravda reported, citing the Telegram account of Russian emergency hotline 112, a platoon commander blew up an RGD-5 anti-personnel fragmentation grenade last Friday inside the military facility.
The explosion caused other ammunition in the weapon storage room to ignite a fire that engulfed an area of 450 square meters.
Russian state media TASS confirmed the incident in a Telegram post, but it stated that the site of the incident was "a rural house of culture on the Tonenkoe farm."
The Russian state media did not provide any casualties but only reported that ten soldiers got injured in the incident.
TASS added that fifteen residents from residential houses near the site of the explosion were evacuated.
This was not the first time military facilities in Russia were rocked by incidents.
In October, two gunmen shot dead 11 people at a military training ground in Belgorod.
Two gunmen used small arms to shoot at Russians who had volunteered to fight in Ukraine during a firearms training exercise, Reuters reported citing Russia's RIA news agency.
The Russian Ministry of Defense said the suspects were from a former Soviet republic, but a senior Ukrainian official said the two gunmen were from Tajikistan.
Russian military facilities were also hit by protests, as draftees under the partial mobilization declared by President Vladimir Putin showed discontent with how they were treated.
In November, a protest of 100 Russian conscripts took place in a military training center in Ulyanovsk after the government allegedly failed to honor its promise to compensate them.
Aside from incidents made by Russians, some military bases also suffered from Ukrainian counterattacks.
Last month, two Russian military bases reported explosions allegedly caused by Ukrainian drone strikes.
Two Tu-95 Russian bombers in Engels airbase were severely damaged, while three soldiers got killed and four were injured after an oil truck exploded in Dyagilevo airbase following a drone attack.
On Christmas Day, three Russian soldiers were killed after another Ukrainian attack struck the Engels air base.
The latest tally provided by the General Staff of the Ukrainian Armed Forces revealed that more than 115,000 Russian soldiers have died in the war.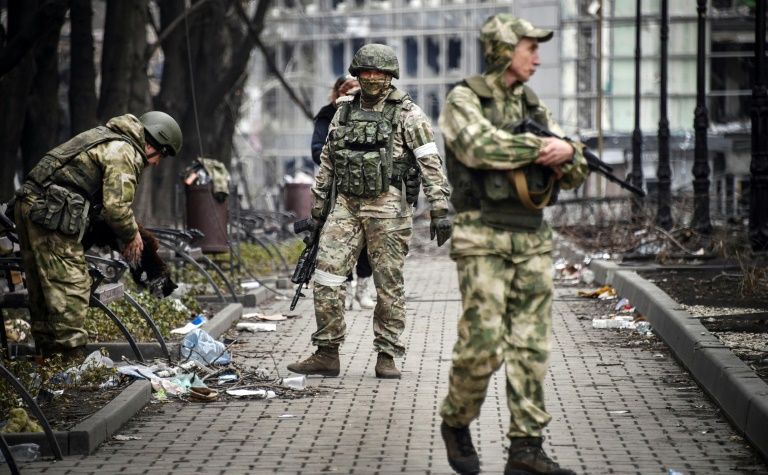 Related Articles


[ad_2]

Source link