[ad_1]

A Russian soldier killed himself after he discovered that Ukrainian troops destroyed his unit and were in his area, the Ukrainian military said.
Soldiers of Ukraine's 80th Separate Air Assault Brigade destroyed a Russian unit and liberated an undisclosed settlement that the Russian forces were occupying, the Ukrainian Air Assault Forces, a branch of the Armed Forces of Ukraine, said in a statement.
"One of the occupiers, having heard that Ukrainian paratroopers were entering the settlement, decided to commit suicide," the statement read.
Further details were not disclosed.
Footage uploaded alongside the Ukrainian Air Assault Forces' statement showed what appeared to be a group of dead Russian soldiers.
There have been previous reports of Russian soldiers choosing to die by suicide in order to avoid being captured, a sign that panic may be spreading through the ranks of Russia's forces amid their recent retreats.
Suicides made up a high share of deaths in Russia's military, Russian lawmakers said prior to the start of the invasion of Ukraine.
Only 4% of deaths among Russian military conscripts happened in the line of duty, while 44% were attributed to suicide, according to the Russian human rights organization Mother's Right.
Russian conscripts face extortion, beatings, bullying and inducement to suicide, among other crimes, during their compulsory military service.
Dedovshchina, or the hazing of junior conscripts, reportedly remains persistent in the Russian Armed Forces.
Russia has suffered 78,690 combat losses among its personnel since it invaded Ukraine in late February, according to the Ukrainian military.
Russian Defense Minister Sergei Shoigu claimed in September that about 5,937 soldiers died in the war by that time.
However, U.S. Army Gen. Mark Milley, the most senior military officer in the U.S. Armed Forces, recently estimated that more than 100,000 Russian soldiers have been killed or wounded in the conflict.
Russia has been funneling newly drafted conscripts with little training to the front line in Ukraine's east, causing heavy casualties, according to the Ukrainian military and Western analysts.
Russia's losses have prompted public outcry and criticism of military commanders from surviving soldiers and family members of recently mobilized fighters, who claimed their units were led to slaughter in poorly planned operations.
Amid these reported losses, Russian forces have been ordered to pull out of Kherson in south Ukraine, dealing a significant blow to Russia as it faces a Ukrainian counteroffensive.
If you have thoughts of suicide, confidential help is available for free at the National Suicide Prevention Lifeline. Call 1-800-273-8255. The line is available 24 hours, every day.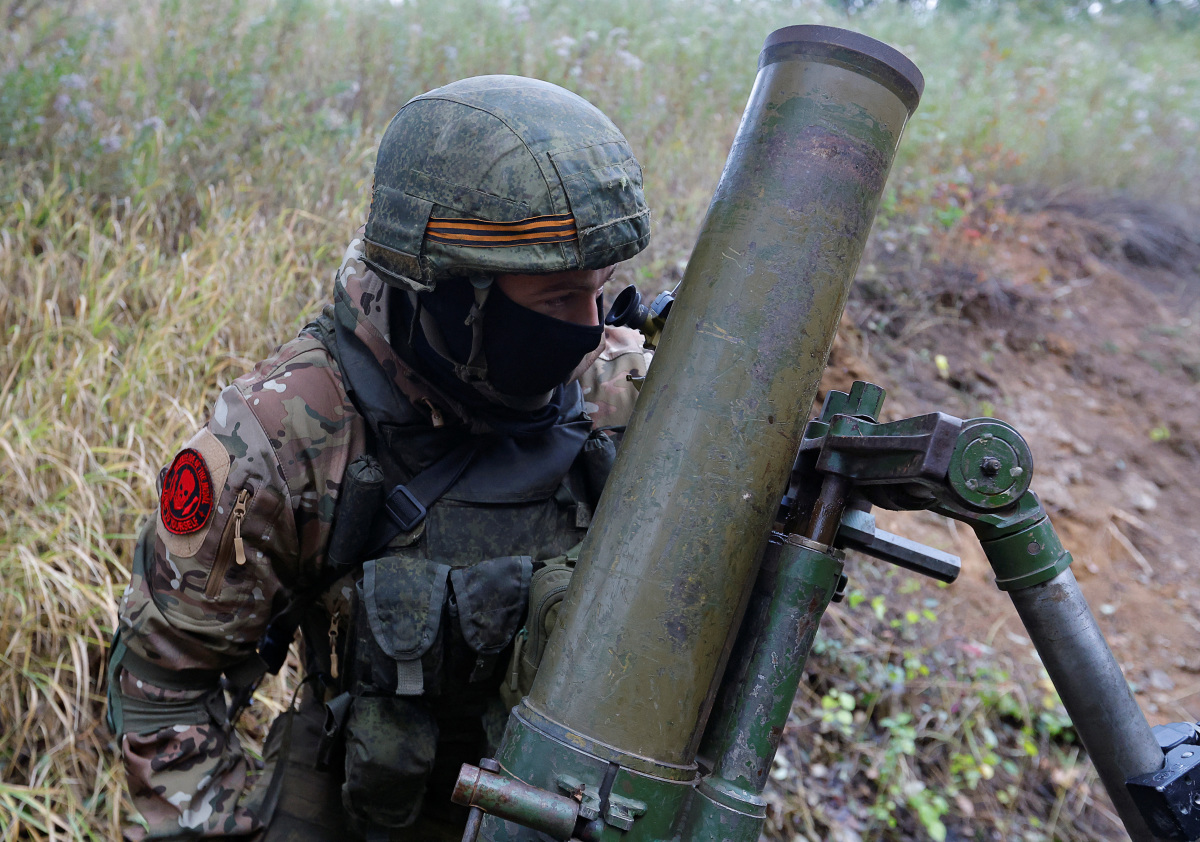 Related Articles


[ad_2]

Source link