[ad_1]

A Russian soldier who had been freed during a "prisoners of war" (POW) swap was recaptured by the Ukrainian army for a second time, according to a report.
Oleksandr Fomenko, a soldier originally from the Russian city of Taganrog in Rostov Oblast, was first captured in the spring. It is unclear when the soldier was exchanged with other prisoners of war.
Fomenko was recaptured a second time by Ukrainian forces for rejoining the Russian army after being freed, as per a report by the Center for Strategic Communications of the Armed Forces of Ukraine (AFU Stratcom). The report was published Monday.
Ukraine and Russia have stepped up their prisoner exchanges in recent weeks. On New Year's Eve, Andriy Yermak, Head of the Office of the President of Ukraine, revealed they carried out another large prisoner swap with Russia. At least 140 Ukrainian citizens were freed.
"On New Year's Eve, we not only repel the enemy's missile attacks, but also bring our people back. Another large prisoners swap was successfully carried out – 140 Ukrainian citizens are returning home," Yermak wrote in a tweet. "We will get back all of our people. No other option. Thanks to the Coordinating Headquarters for the POWs Treatment."
On Dec. 6, both Russia and Ukraine exchanged 60 prisoners of war. Dozens of Ukrainian soldiers who were freed had been involved in defending the city of Mariupol and the besieged Azovstal steelworks until Russian troops forced them to surrender in May, Reuters reported.
On Dec. 1, at least 50 servicemen were swapped by each side in a prisoner exchange. An unspecified number of the Ukrainian soldiers who were released had been detained in the Olenivka detention center in the temporarily occupied Donetsk region.
The prisoner swaps come as the war between Russia and Ukraine extends into its tenth month. It is unclear how many casualties each side has suffered. Estimates from the Ministry of Defense of Ukraine put Russia's military death toll at 107,440 as of Tuesday, including 720 who died over the past day.
Ukraine has not been forthcoming about its death toll. However, an estimate from U.S. Gen. Mark Milley suggested that around 100,000 Ukrainian soldiers have either been injured or killed in the war as of November.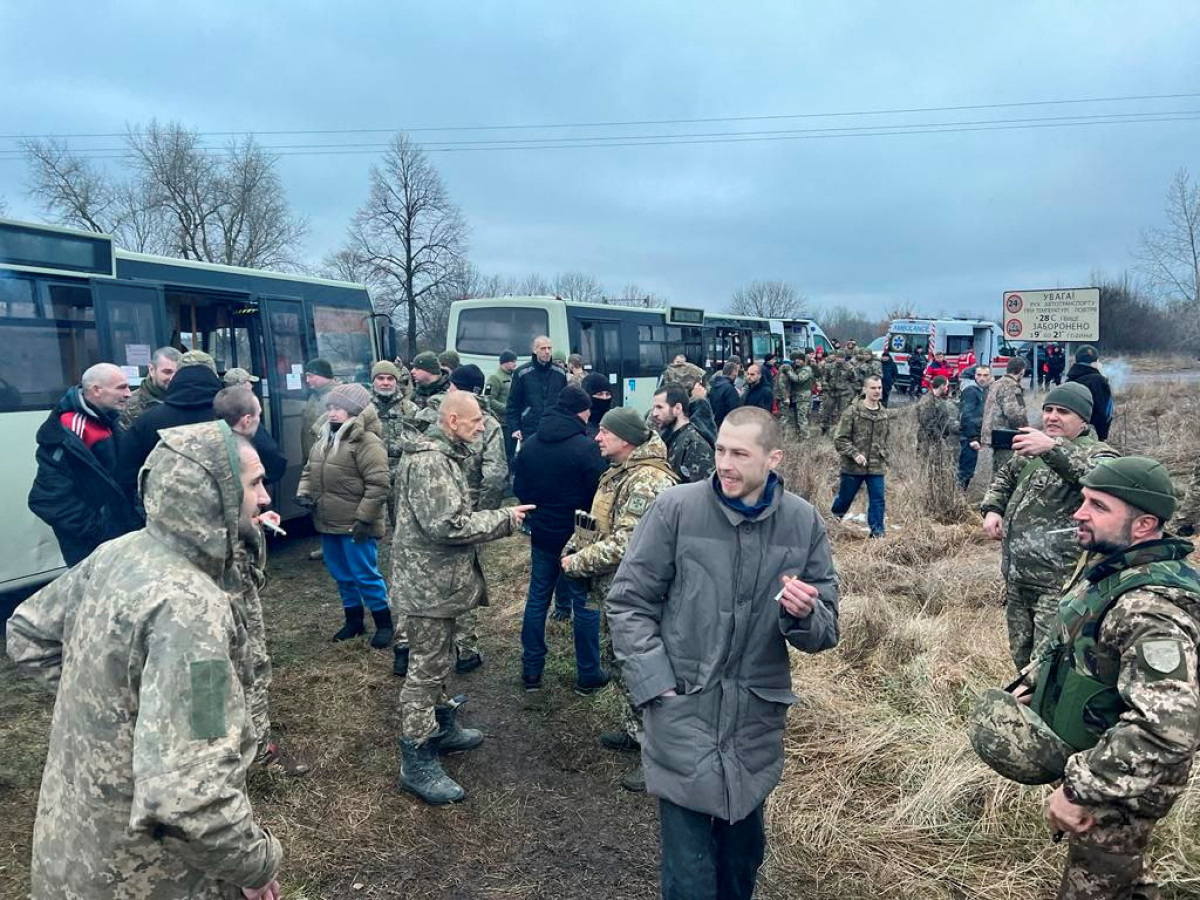 Related Articles


[ad_2]

Source link