[ad_1]

Russian forces abused animals as they occupied parts of Ukraine, according to the head of the Ukrainian wildlife rescue organization UAnimals.
The group discovered animals that had been shot while attempting to rescue a Himalayan bear at a private zoo in the town of Yampil, located in Ukraine's partially occupied Donetsk province.
Other animals had their ears cut off, UAnimals head Natalia Popova told the Kyiv Post.
"I don't understand why the Russians did it," she said in an interview with the outlet.
UAnimals also found a similar scene at a farm near the Ukrainian capital of Kyiv.
"There were llamas and alpacas, but more than half of the animals were dead. Some animals were shot, and some died of exhaustion, hunger and thirst," Popova recalled.
Russia's forces reportedly attacked animal enclosures such as zoos and dog shelters in the ongoing invasion of Ukraine.
Under Article 8 of the Rome Statute of the International Criminal Court, the "extensive destruction and appropriation of property, not justified by military necessity [and] carried out unlawfully and wantonly" is considered a war crime.
UAnimals has rescued more than 400 animals since the conflict began in late February.
More than 200 of them, which included bears, dogs, hyenas, lions, monkeys, tigers and wolves, have been sent to Europe, according to Popova.
Meanwhile, about 100 animals were kept in UAnimals' shelter at the time of Popova's interview.
The organization, which does not receive government aid and raises funds, cooperates with the Ukrainian military when rescuing animals.
Calls for rescue usually come from the military, Popova claimed.
"They find an abandoned lion or a bear locked in an enclosure dying of hunger, thirst, and stress and contact animal protection organizations – mainly UAnimals – and we go. The military accompanies us because they know how to approach the location of the animal safely," she explained.
As it is "impossible" to take the animals out of the country, UAnimals claimed it needed building materials for enclosures.
It is unclear how many animals have been abandoned in Ukraine due to Russia's unprovoked invasion.
Around 200 tons of pet food has been imported into Ukraine since the war started, according to Blue Cross, a British charity that provides food for animals in the country.
Pets left behind have become malnourished, physically injured and mentally traumatized because of the conflict, ITV reported.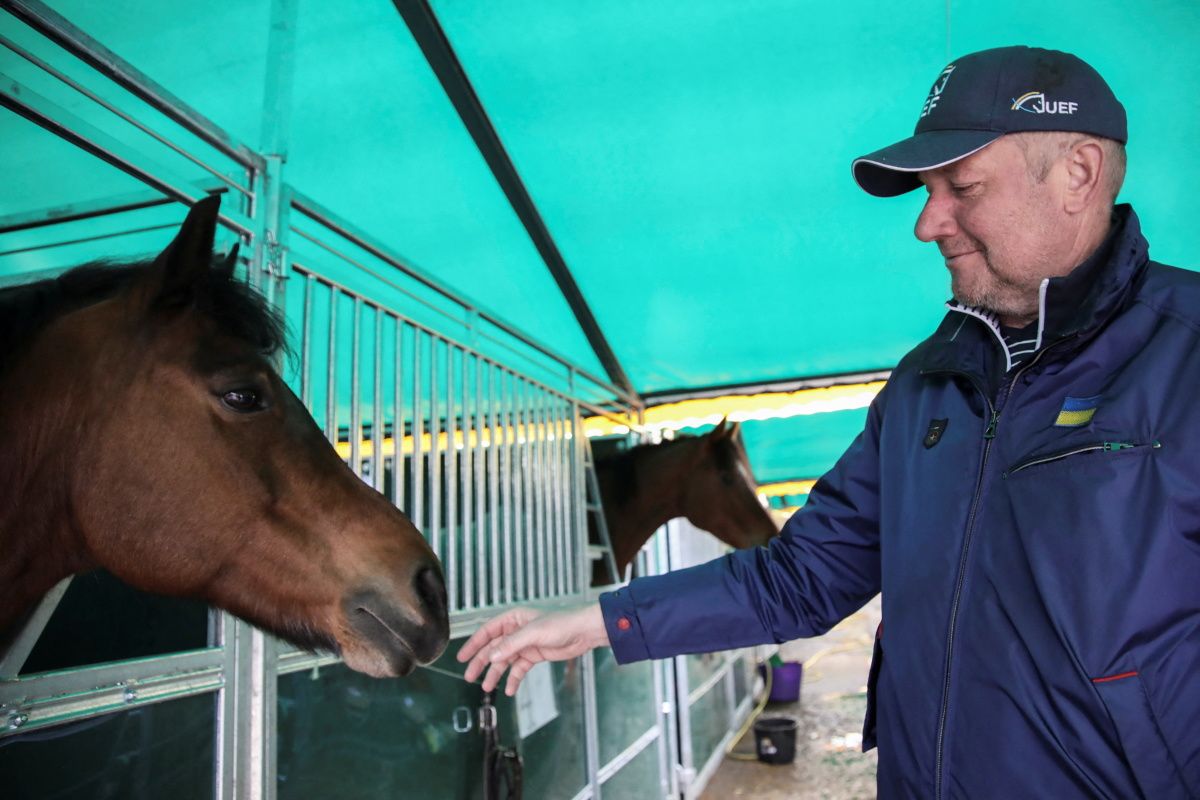 Related Articles


[ad_2]

Source link