[ad_1]

Russia has suffered more than 89,000 casualties in its ongoing invasion of Ukraine, losing 560 personnel between Wednesday and Thursday alone, according to data provided by the Ukrainian military.
Combat losses among Russian personnel since the conflict began in late February now totaled 89,440, the General Staff of the Armed Forces of Ukraine claimed in a casualty report released Thursday.
In its report from the day before, the military staff said Russia had lost 88,880 personnel up to that point.
Russia's last official death toll from the war, which was provided by the country's defense ministry in September, claimed that 5,937 Russian soldiers have died in Ukraine.
Gen. Mark Milley, a senior military officer in the U.S. Armed Forces, said in early November that "well over" 100,000 Russians have been killed or wounded in the conflict.
The Ukrainians have "probably" suffered a similar number of losses, he added.
"There has been a tremendous amount of suffering, human suffering," Milley said at an event in New York.
Amid reports of its losses, Russia was able to successfully mobilize over 300,000 reservists, Russian President Vladimir Putin claimed.
However, the Russian military has been using its newly drafted soldiers as "cannon fodder" to either slow down Ukraine's counterattacks or cripple Ukrainian defensive positions, according to the Warsaw Institute.
Putin "seems to be approaching the Ukraine war with a mindset like Soviet dictator Joseph Stalin, accepting mass casualties to win the war," the Polish think tank said in a statement.
The number of Russian casualties may reach 120,000 by the time spring arrives in the coming months.
Putin has now become increasingly desperate not to lose the war, according to experts.
"Losing is not an option" for the Russian head of state, Ilya Matveev, a political scientist and academic formerly based in St. Petersburg, told CNBC.
Russia is expected to continue carrying out waves of missile strikes against Ukraine, Ukrainian President Volodymyr Zelensky said in a televised address last weekend.
The warning came after millions in Ukraine were left without electricity, heating or water as a result of Russian attacks that hit civilian and utility infrastructure.
Under the Rome Statute of the International Criminal Court, the "extensive destruction and appropriation of property, not justified by military necessity and carried out unlawfully and wantonly," is considered a war crime.
Ukraine's allies have sent over various air defense systems as the country faces more Russian strikes, including the National Advanced Surface-to-Air Missile System (NASAMS) from the United States, Aspide from Spain, and IRIS-T from Germany.
Western countries are also reportedly speeding up shipments of winter clothing and other supplies to Ukraine in preparation for combat with Russia in the cold.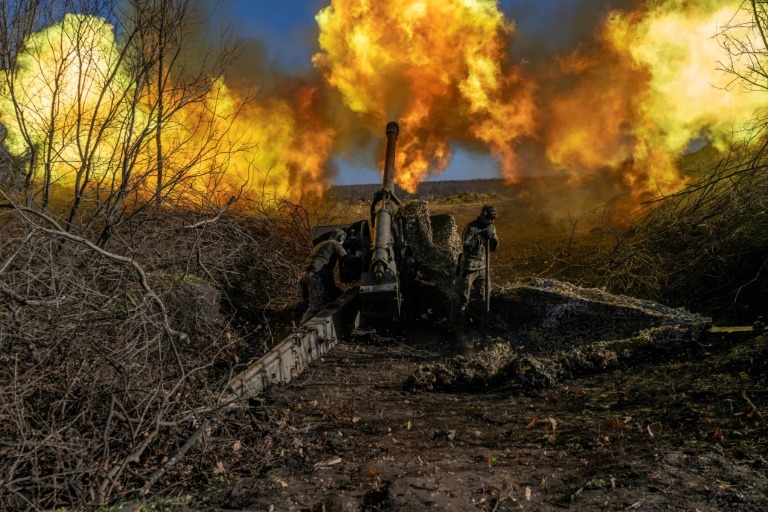 Related Articles


[ad_2]

Source link