[ad_1]

Russian forces allegedly kidnapped a nurse in the partially occupied Ukrainian region of Kherson and hanged her because she insisted her city was still part of Ukraine.
Tetyana Mudryenko, 56, and her husband, 60-year-old Anatoly Orekhov, were abducted from their own yard in Skadovsk, Ukraine, on Oct. 7, the Media Initiative for Human Rights (MIHR) said in a statement.
Witnesses claimed that former Ukrainian police officers who collaborated with Russian forces carried out the kidnappings, according to the Ukrainian non-governmental organization that reports Russian human rights violations in Ukraine.
Orekhov was beaten, while the couple's car was taken and their house ransacked, said Mudryenko's twin sister Natalya Chorniy, according to MIHR.
Chorniy said she was told by an unnamed local resident that her sister had been hanged in front of Skadovsk's court building.
According to Mudryenko's sister, the resident claimed police collaborators were responsible for the hanging just like the abductions.
However, Serhii Khlan, the deputy of the Kherson Regional Council, alleged that both incidents were instead committed by Russian forces, the Media Center Ukraine civic initiative reported Monday.
"[Mudryenko] was hanged in the center of the city because she said, 'Skadovsk is Ukraine,'" Khlan explained.
Chorniy also said she was told that the phrase could have been the reason for her sister's death.
Killing, torturing or taking hostage of non-combatants in war violates the Geneva Conventions.
Russian occupiers initially denied the information about Mudryenko's death, but they ended up confirming it on Oct. 15, according to MIHR.
Chorniy received a photo of her sister's body in the morgue. The cause of death was suffocation, a medical examiner's report that was sent along with the photo showed.
There was no information on the fate of Orekhov until Oct. 18, when it was made known that he had been released from captivity and allowed to bury his wife.
Mudryenko's family has appealed to Ukrainian law enforcement agencies following her death.
Orekhov's current situation is unknown.
Ihor Ivanovich Kuzmenyuk, a Ukrainian police collaborator, may be involved in Mudryenko's death, local publications reported.
He was described as a "cruel" man who tortured civilians in Skadovsk for their pro-Ukrainian position.
"My acquaintances from Skadovsk tell me that the inhabitants, whom the occupiers suspect of partisanship, are kept and tortured outside the city," Chorniy said.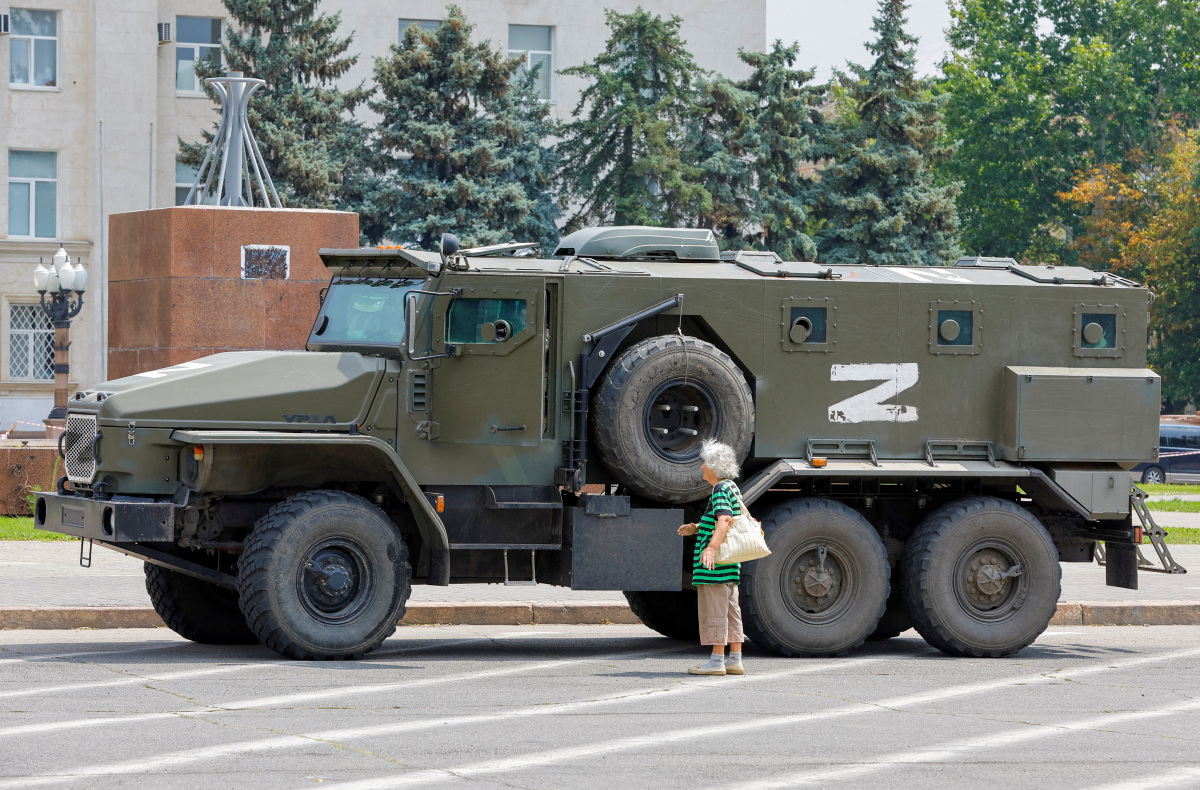 Related Articles


[ad_2]

Source link