[ad_1]

The Russian army appears to be preparing to abandon its position at the Zaporizhzhia Nuclear Power Plant, but not without "stealing everything" in the area, according to an Energoatom official.
Speaking on the national joint 24/7 newscast, Peter Kotin, president of the national nuclear energy company Energoatom, said there were signs that Russian troops stationed around the nuclear plant are "packing their bags" and planning to hand over control to the International Atomic Energy Agency (IAEA).
"During the last few weeks, we have been receiving information that they [the occupiers – ed.] may be preparing to leave the ZNPP," Kotin said, as quoted by Ukrainska Pravda. "First, there have been many reports in Russian media outlets lately about how Russians may have to leave the ZNPP and transfer it to the IAEA's control. You know, I am under the impression that they are packing their bags and stealing everything they see."
Kotin, however, stressed that it is still too early to say if the Russians will leave the power plant, adding that Moscow troops have "pumped the ZNPP area" with military equipment, trucks, armaments and explosives. Additionally, Kotin accused the Russian army of mining the territory of the power plant.
The Zaporizhzhia Nuclear Power Plant fell under Russian control in March, shortly after Russian President Vladimir Putin launched a so-called "special military operation." Since then, the nuclear plant has repeatedly come under shelling.
The area around the plant was last shelled on Nov. 19 and 20, with Russia and Ukraine blaming each other for the attack. More than a dozen blasts were heard around the area at the time, causing damage to some buildings and equipment, The Guardian reported, citing IAEA experts.
Throughout the 10-month war, the Zaporizhzhia nuclear plant has been disconnected from Ukraine's power grid several times.
On Nov. 23, Rafael Grossi, head of the IAEA, met with a Russian delegation in Istanbul to discuss establishing a protection zone around the occupied Zaporizhzhia power plant to prevent a nuclear disaster.
Both the IAEA and the Russian delegation agreed to continue cooperation, according to Reuters.
The Zaporizhzhia Nuclear Power Plant provided about a fifth of Ukraine's electricity prior to the Russian invasion.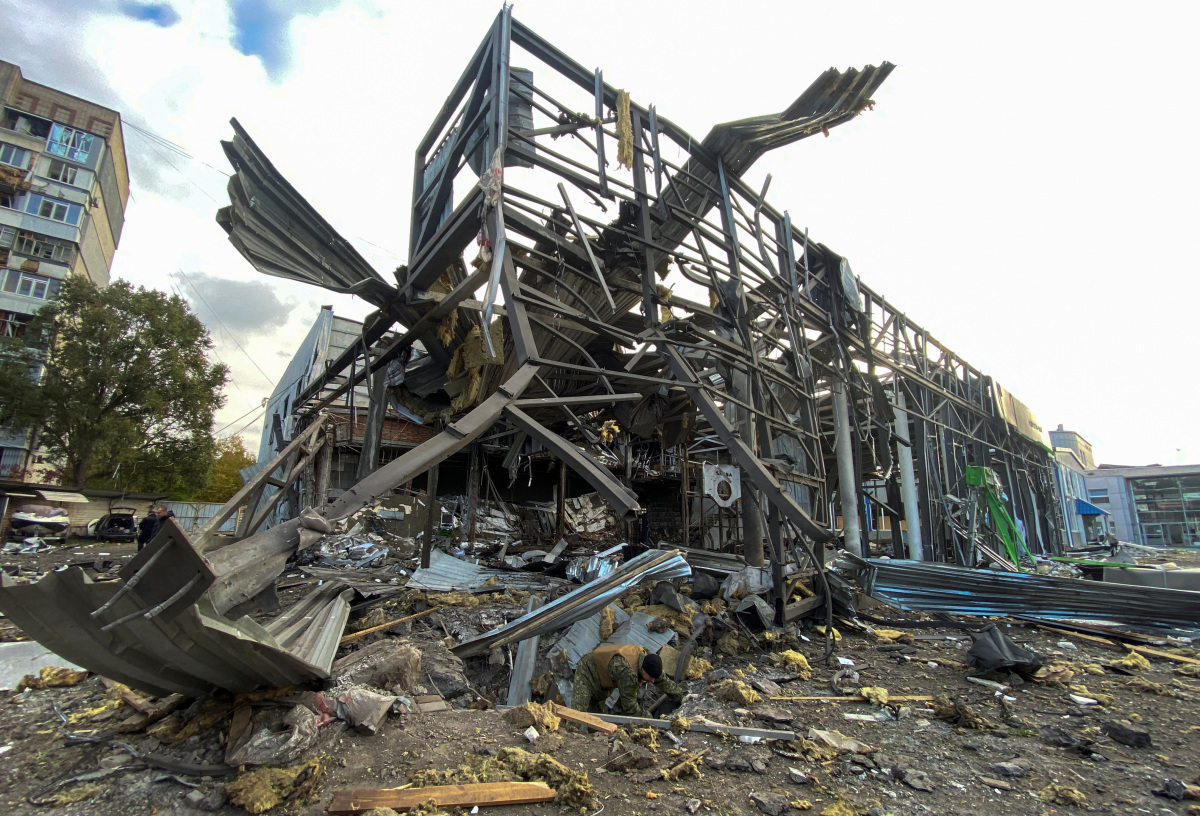 Related Articles


[ad_2]

Source link