[ad_1]

The Russian army released hundreds of prisoners while retreating from Kherson, Ukraine, earlier this month, according to Ukrainian officials.
Russian forces freed around 457 prisoners from one of the city's local detention centers, Ihor Klymenko, the head of Ukraine's National Police, claimed.
The prisoners fled when their facility's administration evacuated from Kherson with the Russian army, Ukrainian news agency Hromadske reported.
One of the detention center's employees supposedly opened the facility's gates.
Among the prisoners were 124 people convicted of murder, 81 of robbery and 11 of rape, according to Russian news source Sirena.
At least 15 prisoners were serving life sentences, Klymenko was cited as saying by Pravda.
Ukraine's police, together with the country's Ministry of Justice and the Prosecutor General's Office, are still clarifying the lists of people Russia released from detention centers.
Around 166 of the prisoners have already been found, according to Klymenko.
The prisoners have been sent to facilities in Ukraine's Mykolaiv and Odesa regions, independent English- and Russian-language outlet Meduza reported.
Ukrainian forces retook control of Kherson Friday, the same day Russia's military completed its retreat from the city.
Russian Defense Minister Sergei Shoigu had ordered Russian troops to withdraw from Kherson two days prior.
Some Russian soldiers threw away their weapons and gear and swam across the Dnipro River during the retreat, The Telegraph reported.
It was no longer possible to supply the city, which was the only regional capital Russia was able to capture since it started its invasion of Ukraine in late February, according to Gen. Sergei Surovikin, the commander of all Russian forces in Ukraine.
Ukraine has since accused Russia's forces of committing war crimes and killing civilians in Kherson during their occupation.
"Investigators have already documented more than 400 Russian war crimes. Bodies of dead civilians and servicemen have been found," Ukrainian President Volodymyr Zelensky said in a televised video address Sunday.
"The Russian army left behind the same savagery it did in other regions of the country it entered," he added.
Killing, torturing, or taking hostage of non-combatants in war violates the Geneva Conventions.
Russia has denied that its troops intentionally targeted civilians.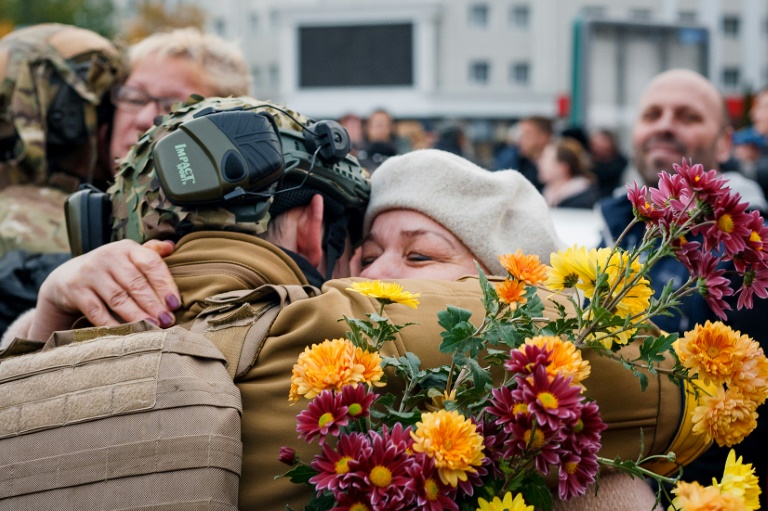 Related Articles


[ad_2]

Source link