[ad_1]

Soldiers of the Russian army are now fleeing from territories liberated by the Ukrainian military as the latter's counteroffensive continues to push forward into the occupied Luhansk region, according to a report.
The village of Torske in Donetsk Oblast served as one of the strongholds of the Russian army, with many soldiers taking over the houses of Ukrainian civilians who lived in the area. However, a fierce Ukrainian counteroffensive that began in late August has forced them to flee in panic to neighboring Kreminna.
"It's been terrible. There's been no life. Our neighbors left and the Russian soldiers took over their houses," Antonina, a pensioner living in the newly-liberated Torske, told Al Jazeera. "But when they left, they were running and panicking on the street."
"We were sitting in our basement for three to four days just surviving," Dima, a farmer who also resides in Torske, added. "There was so much shelling, and then they fled into the forests."
According to the Al Jazeera report, the retreating Russians left behind major destruction, with bomb craters and burned-out vehicles littering the streets of Torske. The Russian military uniforms were also seen hanging in abandoned homes. Apart from the bomb craters and destroyed military vehicles, the retreating Russian army also left the corpses of its comrades scattered across the town, two of which were seen hanging from the sides of a destroyed school bus, the report said.
It did not specify when the Russian troops fled the city. It also did not mention the number of Russian corpses found in the town following the retreat of the Russian forces.
The report comes as the war in Ukraine is in its eighth month. In the early months of the war, Russia took over several Ukrainian regions, including Zaporizhzhia, Kherson, Kharkiv, Donetsk and Luhansk. However, Ukraine launched a counteroffensive in late August with the aim of recapturing and retaking occupied territories.
Since the start of the counteroffensive, the Ukrainian army has successfully recaptured a total of 2,434 square kilometers of land and liberated 96 settlements from the Russian occupation, Ukraine President Volodymyr Zelensky said in a daily address posted Saturday on his Telegram channel.
Since the invasion began in February, the Russian forces have lost a total of 62,500 soldiers, 2,486 tanks, 5,133 combat-armored machines, 1,477 artillery systems and 3,890 vehicles, according to estimates from the Ministry of Defense of Ukraine.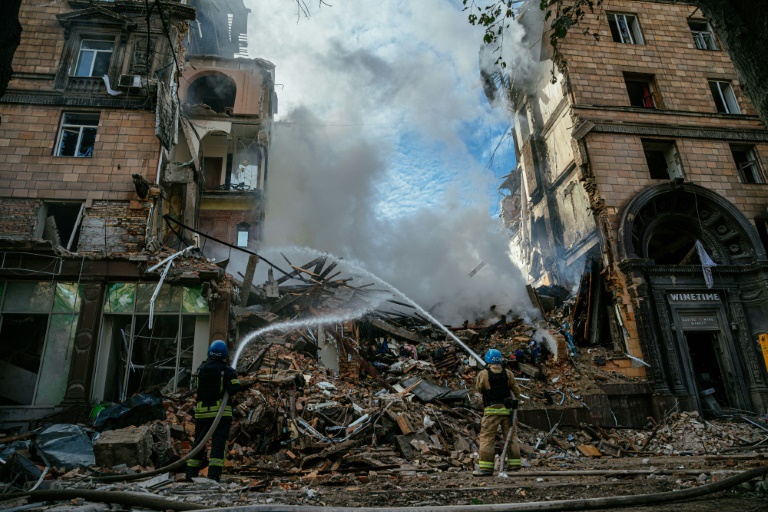 Related Articles


[ad_2]

Source link