[ad_1]

Russian forces who invaded Ukraine's recently liberated Kherson province opened fire on a car carrying two civilians and used a tank to run over the vehicle, Ukrainian authorities alleged.
The incident, which resulted in the deaths of the two civilians, happened between two unnamed villages in March, the office of Ukraine's prosecutor general said in a statement posted on Telegram Monday.
More than 50 entry and exit holes were found in the victims' car following the attack.
Law enforcement officers have established the likely burial site of the civilians, who were buried by local residents.
The two will be exhumed for examination, according to the prosecutor general's office.
Their vehicle will also be sent for further relevant comprehensive forensic examinations.
A probe into the killings has been launched.
"Under the procedural leadership of the Kherson Regional Prosecutor's Office, a pre-trial investigation is underway in criminal proceedings on the fact of violation of the laws and customs of war, combined with intentional murder (Part 2 of Article 438 of the Criminal Code of Ukraine)," a machine translation of the office's statement read.
The prosecutor general's office did not provide a motive behind the attack allegedly carried out by members of the Russian Armed Forces.
Russia's forces have been accused of abducting and detaining civilians in Ukraine to intimidate local communities. They also allegedly carried out strikes against civilian targets over the course of their invasion.
"We assess that Russia has deliberately struck civilian infrastructure and non-military targets, with the purpose of needlessly harming civilians and attempting to instill terror among [the] Ukrainian population," an unnamed senior military official was quoted as saying in a United States Department of Defense statement from last month.
Killing, torturing or taking hostage of non-combatants in war violates the Geneva Conventions.
Meanwhile, the "extensive destruction and appropriation of property, not justified by military necessity" that was "carried out unlawfully and wantonly" is considered a war crime under Article 8 of the Rome Statute of the International Criminal Court.
Russia has repeatedly denied allegations that its forces were targeting civilians in the war.
The Office of the United Nations High Commissioner for Human Rights (OHCHR), also known as the United Nations Human Rights Office, previously claimed that Russia appeared to be carrying out indiscriminate attacks in Ukraine that were resulting in civilian casualties.
A total of 6,655 civilians have been killed in Ukraine since Russia invaded Ukraine in late February, the agency claimed in its most recent casualty report. Another 10,368 were left injured.
"Most of the civilian casualties recorded were caused by the use of explosive weapons with wide area effects, including shelling from heavy artillery, multiple launch rocket systems, missiles and air strikes," the OHCHR said.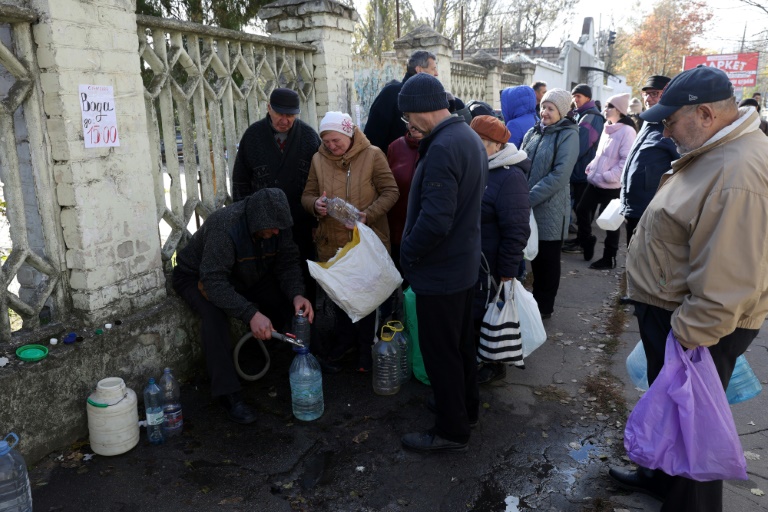 Related Articles


[ad_2]

Source link