[ad_1]

Russian soldiers deployed in Ukraine are now suffering from infections due to their unsanitary living conditions, according to an intelligence report.
In addition to Russian military personnel, mercenaries recruited by the infamous Wagner Private Military Company, a Russian mercenary group accused of human rights violations, are also suffering from dangerous infections.
"In Donetsk, the number of cases of particularly dangerous infections among the military personnel of the Russian occupation forces and mercenaries of the so-called PMC Wagner has surged. This may be due to the lack of proper sanitary and hygienic conditions in the locations of adversary units," the General Staff of the Armed Forces of Ukraine (UAF) wrote in a report published on Facebook on Tuesday.
The UAF General Staff did not specify what infections the Russian troops are suffering from. The International Business Times could not independently verify the reporting.
Russia first launched its full-scale invasion of Ukraine in February 2022. Since then, multiple reports have pointed to the nightmarish living conditions of the Russian army.
In December, several Russian soldiers from the Murmansk region recorded a video where they complained about being forced to live in tents set up inside makeshift wooden shacks.
In October, the Security Service of Ukraine (SSU) posted a video showing a pig pen where items from the Russian forces were found abandoned. The items included stolen washing machines, military uniforms, cookware and mattresses.
Pigs were seen in the area when the video was taken, indicating that Moscow's troops likely lived with animals during their occupation of the Liubymivka in Kherson Oblast.
In February 2022, Russian troops stationed in Dolbino near the Ukrainian border were reportedly living in "nightmare" conditions, including sleeping on cramped floors and going for days without food rations from the army, per The Moscow Times, citing social media reports and interviews with rights advocates. The report was published just days before the invasion began.
In estimates published Tuesday, the Ministry of Defense of Ukraine said Russia has lost a total of 127,500 military personnel in the war in Ukraine. The figures include 850 soldiers who were killed over the past day.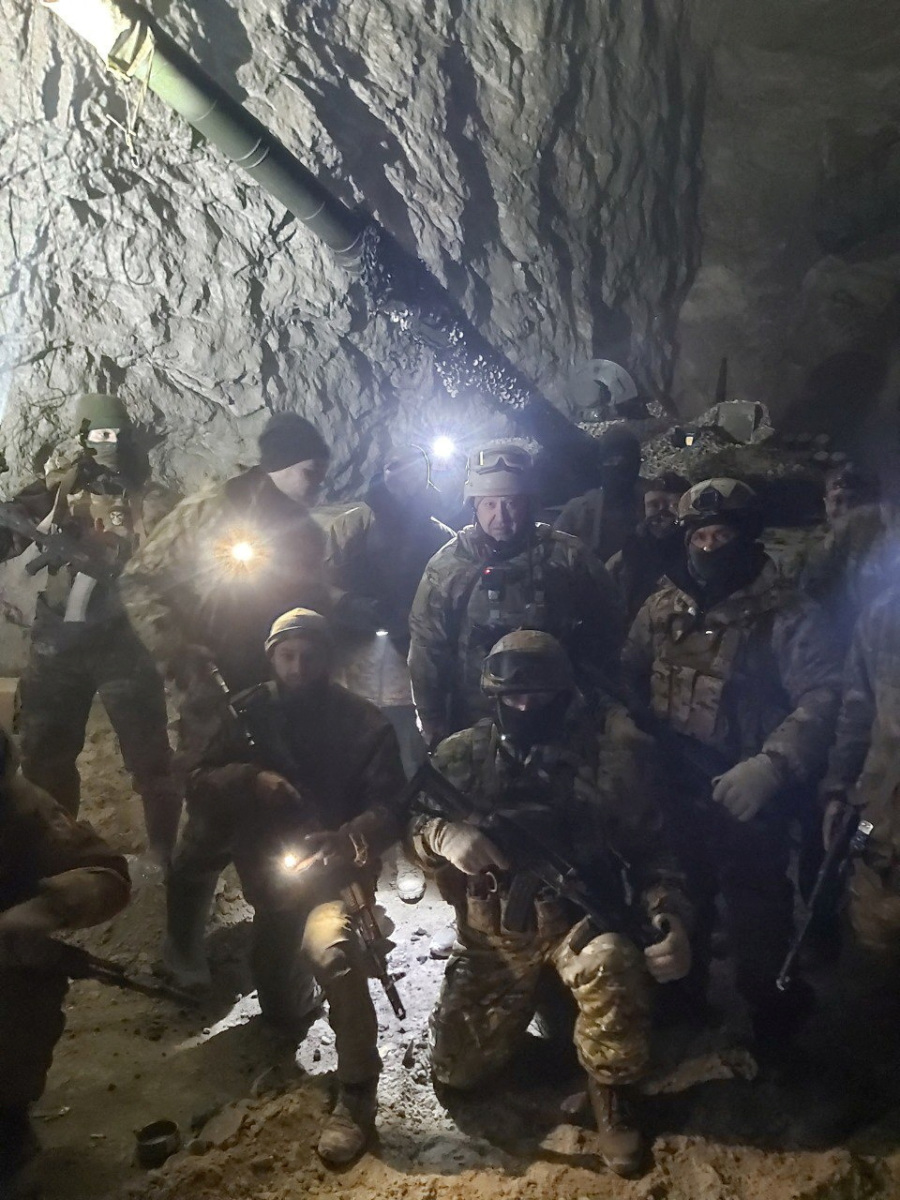 Related Articles


[ad_2]

Source link