[ad_1]

A Ukrainian citizen who had been detained by Russian soldiers has accused them of giving prisoners rotten food and toilet water during Russia's occupation of Kherson.
Speaking with global news publication The Insider, Olha Kuts, a Kherson resident, said she and other Ukrainians detained by the Russian army were given canned meat covered in grease and expired local products to eat. She also noted that detainees were given only one meal per day, limited to 40 seconds.
"They fed us once a day, most often with rotten food. The first two days I refused to eat, we were given canned meat, covered with grease from top to bottom. My protests were always answered by throwing food in my face. And we had no showers, of course," Kuts told the publication.
"Then they started giving us local products, though they were also expired. When I opened a container with something like porridge, it smelled awful. We were given 30-40 seconds to eat. Because of that, I lost 12 kilos (26.5 pounds) – everybody who was in captivity lost weight instantly."
In addition to giving detainees rotten food, Kuts said that the Russian army brought them "water with rusty flakes from the toilet" to drink, which led to her developing kidney stones.
"The situation was no better with water. At first they gave me half a liter for three days, and then, having realized that I was scum and a Ukrainian Nazi, they started bringing water with rusty flakes from the toilet. I already had a kidney disease, but it got worse during my time in captivity – I developed [kidney] stones, and it became unbearable to go to the bathroom," Kuts said.
There have been multiple reports of the Russian army torturing Ukrainian civilians in occupied regions since the war began in February 2022. On Tuesday, Ukrainian authorities discovered a torture chamber in a recently liberated village in the Mykolaiv region, where detainees were beaten with heavy objects for refusing to surrender the addresses of Ukrainian patriots.
On the same day, Ukrainian law enforcement officers also discovered another torture chamber in the basement of the National Police Main Department in Kherson oblast. The chamber was used to hold locals, particularly officers and patriots, who refused to cooperate with the Russian army.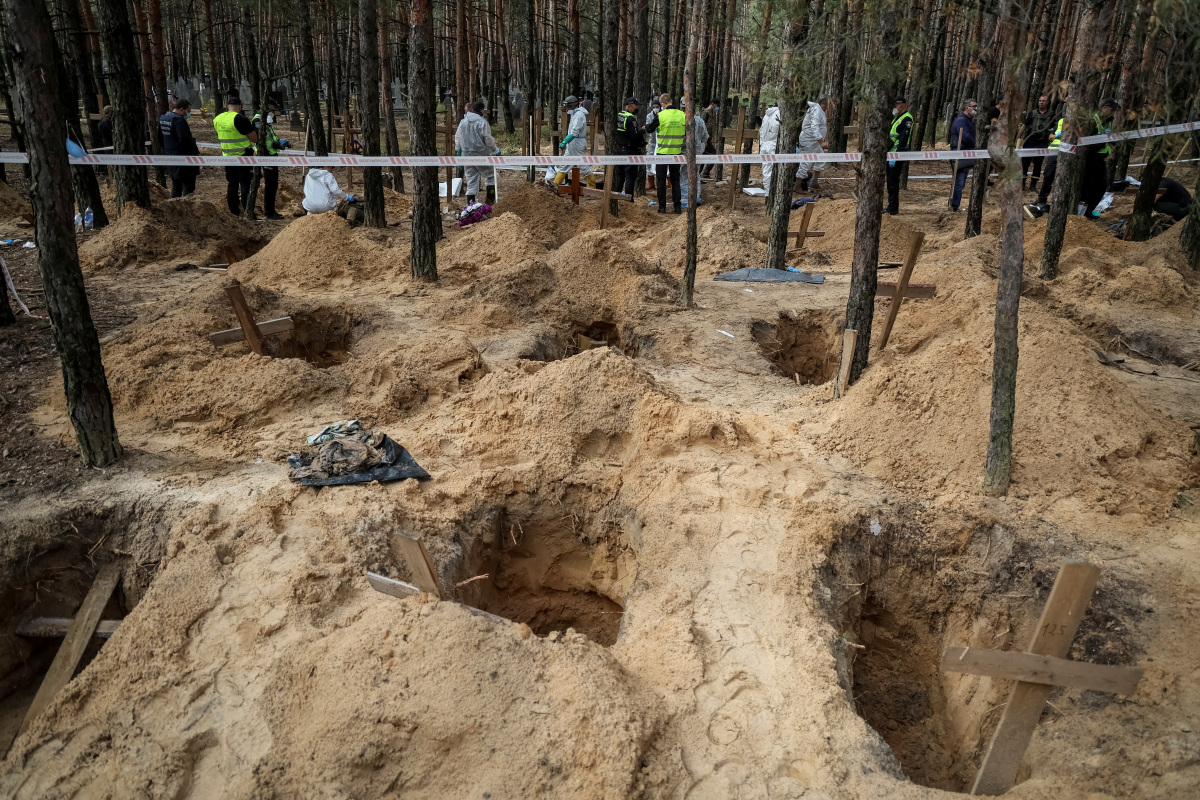 Related Articles


[ad_2]

Source link