[ad_1]

The Russian public's support for its country's "special military operations" in Ukraine has decreased, according to the results of new polls.
Surveys showed that public support for the military operations in Ukraine peaked in March and April and started to decline slowly by autumn, Russian news outlet Meduza reported. The polls were conducted by Russian Field, a private survey company, and Chronicles, which makes publicly-available public opinion polls.
The Russian Field poll showed that by September, only 16% of surveyed Russians said they support the continuation of military intervention in Ukraine, a significant decrease of 9 percentage points from 25%.
Despite the waning support for the war, the majority of Russians said they trust the country's leadership and are ready to support their government whether it decides to launch a new offensive or end hostilities.
In the same poll, Russians supporting peace grew slightly from 23% to 27%.
Women, young people and low-income individuals were most critical of the war, Re:Russia noted.
The results came as a U.K. intelligence report showed that the Russian Armed Forces are struggling to provide military training to all newly-conscripted troops. It was also reported that reservists likely have "minimal training or no training at all."
On the battlefield, mobilized Russian troops complained about not having proper training, food and equipment.
"No bullets, no grenades, no pouches, no food, no water. It's a f—ing mess!" a Russian soldier said in a video shared by Ukrainian journalist Yurii Butusov.
Another Russian soldier, identified as a member of the 423rd Regiment of the 4th Guards Kantemirovskaya Tank Division, said they had to buy and bring their own uniforms for the war.
An analysis by the independent Russian news outlet Novaya Gazeta said that between Sept. 21 and Nov. 1, at least 100 mobilized people died after being deployed in Ukraine.
According to Russian President Vladimir Putin, 50,000 drafted soldiers are now in combat units in Ukraine following the partial mobilization he ordered in September. The Russian leader added that 80,000 troops were "in the zone of special military operations," and the rest of the 320,000 mobilized soldiers were at training camps.
The latest figures by the General Staff of the Armed Forces of Ukraine showed that 76,460 Russian military personnel have died since the invasion of Ukraine began on Feb. 24.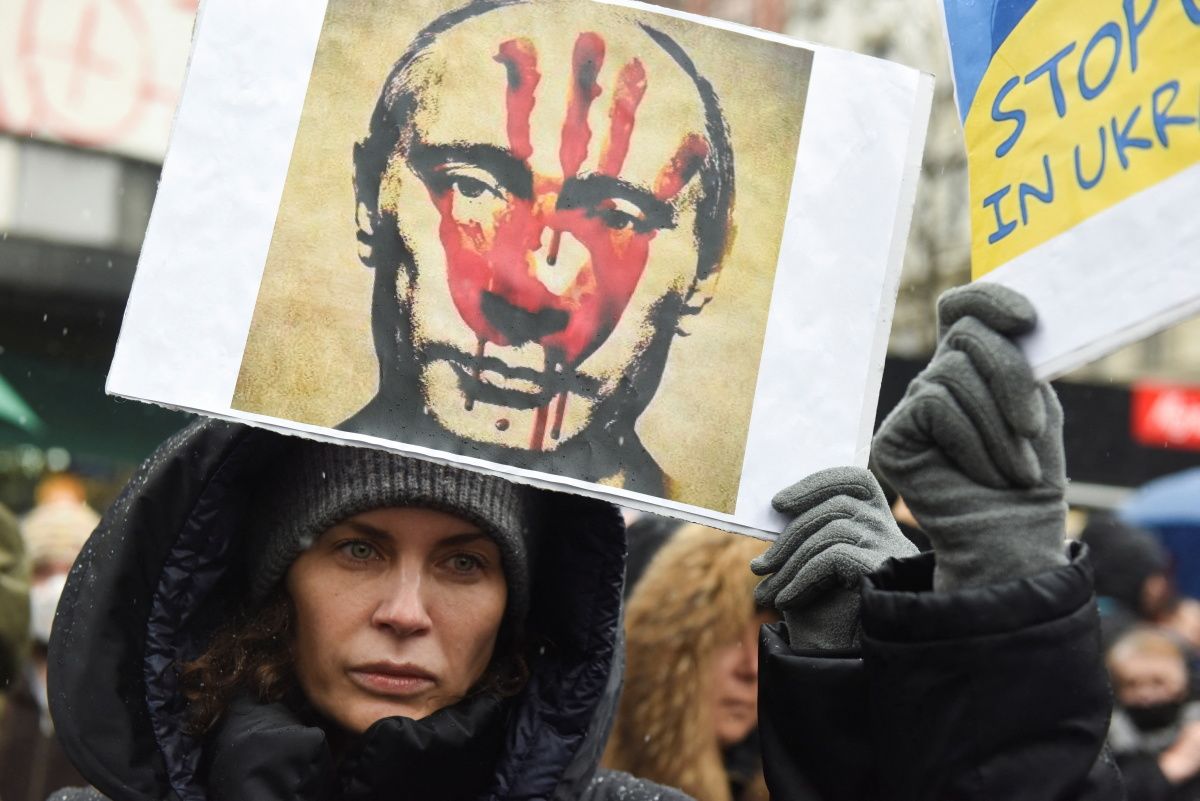 Related Articles


[ad_2]

Source link