[ad_1]

A Russian tank commander deliberately attacked his comrades after getting into an argument on the battlefield, according to an investigative report.
The tank commander, whose identity was not revealed, drove his T-90 tank toward a group of Russian national guard troops following an argument. He then fired at the checkpoint and blew it up.
The event, which happened in the Zaporizhzhia region over the summer, was recounted to The New York Times by Russian drone operator Fidar Khubaev. "Those types of things happen there," Khubaev told the outlet, adding that he escaped from the war in the fall.
The rift was outlined in the outlet's investigative report. The investigation also found that troops of Russia's 155th Naval Infantry Brigade were forced to rely on Wikipedia for instructions on how to use the 1970s-era Kalashnikov rifles they were issued.
In addition to struggling with their equipment, the members of the 155th Naval Infantry Brigade told the outlet that they were lacking food and equipment, including maps, medical kits and walkie-talkies, to use in the war.
However, they said they were not initially afraid because their commanders promised them they would not see actual combat. Of the brigade's 60 members, only 20 survived the war and only eight escaped serious injuries.
"This isn't war," Mikhail, a Russian soldier who was formerly part of the 155th Naval Infantry Brigade, told the outlet. "It's the destruction of the Russian people by their own commanders."
The brigade consisted of factory workers, truck drivers and a barista. Some of the soldiers had little to no experience with firearms.
The New York Times' investigative report comes as the war between Russia and Ukraine stretches into its tenth month. Since February, Moscow has lost approximately 98,800 military personnel, including 520 deaths reported over the past day.
The Russian army has also lost plenty of military equipment during the conflict, including 2,988 tanks, 5969 combat armored machines, 1,953 artillery systems, 1657 UAVs and 4,592 vehicles and fuel tanks, according to estimates from the Ministry of Defense of Ukraine.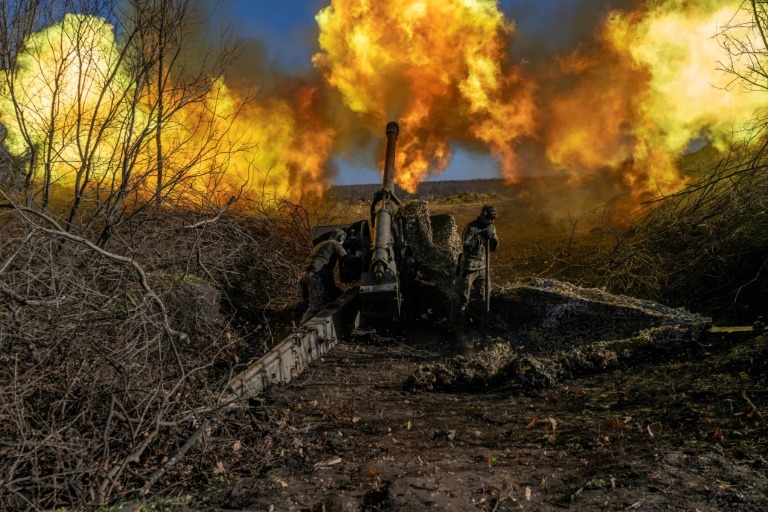 Related Articles


[ad_2]

Source link