[ad_1]

Actors of a Russian play glorifying the invasion of Ukraine took some of their spectators "hostage" as they attempted to provide theatergoers with immersion, according to reports.
The opening scenes of "Polite People," which premiered in the Russian city of Kaluga Monday, featured actors dressed in Ukrainian military uniforms, The Moscow Times reported.
These characters, portrayed in the play as "bad guys," shouted at spectators, grabbed a man and a woman from their seats and took the pair to the stage.
The female captive can be heard screaming "it hurts" and "let it go" as she was dragged to the stage.
Meanwhile, the man was taken behind the scenes, where the actors allegedly "shot him dead."
"Polite People" used rubber duck weapons, but the audience "literally smelled powder," Russian broadcaster Nika TV reported.
The title of the play is a euphemism for the unmarked Russian soldiers who occupied Ukraine's Crimean Peninsula in 2014. These soldiers are also referred to as Russian President Vladimir Putin's "little green men."
Despite the reference to Crimea, "Polite People" supposedly depicts military operations in the Donbas, a term for the eastern Ukrainian regions of Donetsk and Luhansk.
Parts of the two regions are currently occupied by Russian forces and pro-Russian separatists.
"The creators wanted to immerse the audience into the atmosphere of what Donbas residents had experienced for eight years," Nika TV claimed.
Russia previously accused the Ukrainian government of carrying out genocide against residents in Donbas. There was also allegedly a "systematic extermination" of the region's population, according to Maria Zakharova, the director of the information and press department of Russia's foreign ministry.
The International Criminal Court found no evidence supporting Russia's genocide claims. A monitoring mission conducted by the Organization for Security and Co-operation in Europe also found no evidence of mass targeted killings of civilians in the Donbas.
Meanwhile, evidence of Russia carrying out genocide and other war crimes against the Ukrainian people is reportedly growing.
In addition to creating an immersive portrayal of the war in the Donbas, "Polite People" also aims to "create positive content to counteract negative content that carries an immoral idealogy and counters the Russian cultural code," according to its author, Roman Razum.
"We show that these aren't just Ukrainian [soldiers], but fighters fully trained by NATO (North Atlantic Treaty Organization) and supplied with weapons for many years," Razum, a musician and film studio director based in Luhansk, said.
Ukraine's military was involved in a number of NATO initiatives, such as training programs, prior to Russia's illegal annexation of Crimea, the act that resulted in the coalition reinforcing its support for Ukraine.
"Polite People" will reportedly be shown in 12 cities across Russia. The play, which will run until late November, is funded through a 10.1-million ruble ($165,235) Russian presidential grant.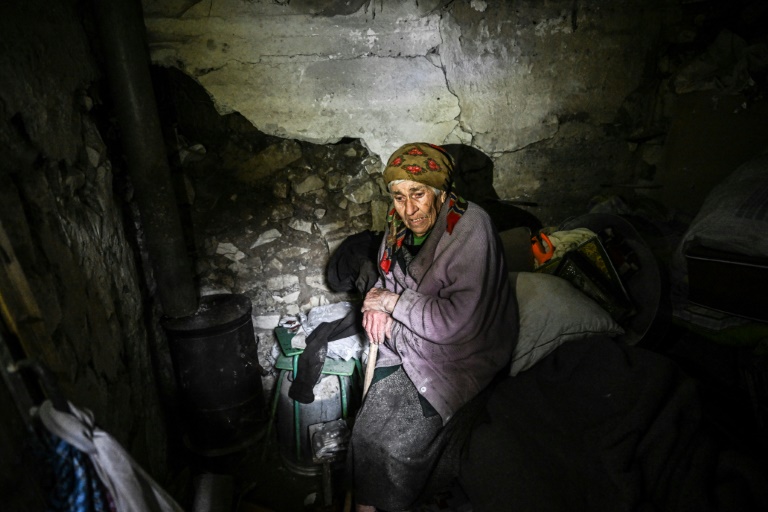 Related Articles


[ad_2]

Source link