[ad_1]

Ukrainian officials have unearthed a torture chamber used by the Russian military in the newly-liberated village of Pisky-Radkivski in the Kharkiv region, according to a report.
The Defense Ministry of Ukraine on Wednesday shared disturbing images from the torture chamber, which Ukrainian officials dubbed the "mini Auschwitz." The post included a photo of an abandoned gas mask that was supposedly used to "put on the head of a victim who was covered with a smoldering rag and buried alive."
Another picture showed a large plastic container that had what appeared to be dozens of gold dental crowns pulled from victims who were tortured in the chamber.
"Photo-fact of the inhumane crimes of the Russians – the armed forces of the Russian Federation in Ukraine: a box with torn dentures in the torture chamber in the village of Pisky-Radkivski, Izyum district, Kharkiv oblast," the ministry wrote in a Facebook post. "Russia is a terrorist state and a state that sponsors terrorism."
The dental crowns and gas mask were found along with a sex toy that the Russian troops had used on villagers and prisoners of war, according to local National Security Service investigations chief Sergiy Bolnikov.
"Neighbors constantly heard screams from there," Bolnikov wrote on Twitter. "The police are well aware of the torture of being buried alive and the use of gas mask with a smoldering rage."
At least 10 torture sites have been uncovered by Ukrainian officials in areas in the Kharkiv region that Ukraine successfully liberated in its counter-offensive.
On Wednesday, Ukrainian officials found two corpses of civilians aged 30 to 35 in a pit in the village of Novoplatonivka. One of the corpses had a left hand handcuffed to the right hand of the other victim. A further examination found that they had been tortured and killed by Russian special forces who previously occupied the settlement.
According to findings of an investigation by the United Nations, apart from torturing civilians and prisoners of war, the Russian forces also "raped, tortured and unlawfully confined" children across four Ukrainian regions. In some cases, the children's relatives were forced to watch the crime being committed.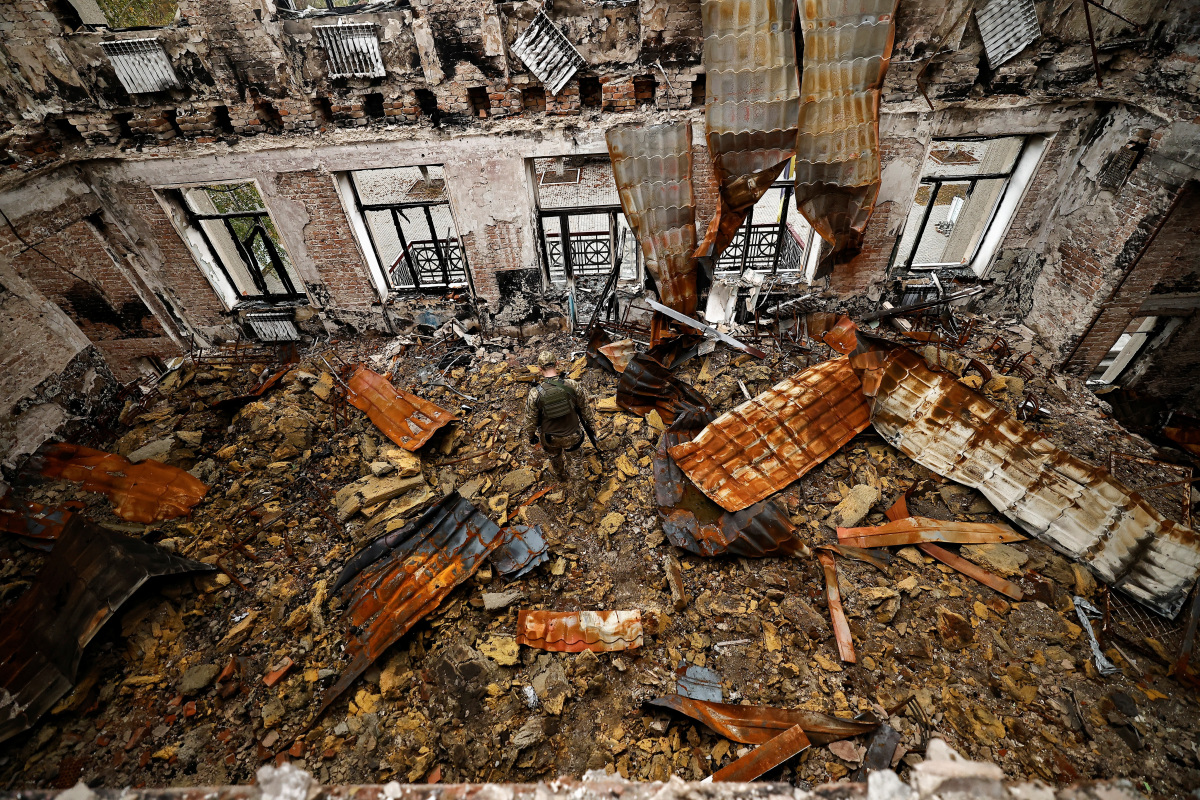 Related Articles


[ad_2]

Source link