[ad_1]

More than 200 Russian soldiers are now wanted after leaving their posts in Ukraine "en masse," according to Ukrainian intelligence.
Both Russian servicemen and mercenaries have left their posts in the temporarily occupied region of Zaporizhzhia. They are now being searched by separate divisions of the Russian guard, the General Staff of the Armed Forces of Ukraine (UAF) said in an intelligence report posted on its Facebook page.
"The Russian troops and mercenaries of the occupying forces are leaving their places of service en masse in the temporarily occupied territories of Zaporizhzhia Oblast," the post read.
"Separate units of Rosgvardia were sent to the city of Prymorsk to conduct search operations. Preliminary data indicates that more than 200 people are wanted," the UAF General Staff wrote.
The conflict between Russia and Ukraine began after President Vladimir Putin launched a full-scale invasion in February. Since then, there have been multiple reports of Russian soldiers deserting or refusing to participate in the war.
Earlier this week, a Russian court sentenced soldier Alexey Breusov to 20 months in prison after he refused to further participate in combat operations and refused to follow the officer's order to be deployed to Ukraine.
On Dec. 12, it was reported that a Russian soldier who refused to fight in the war in Ukraine had been beaten and locked up by his own comrades. The soldier's father said his son had initially written a letter to Russian leadership expressing his refusal to continue fighting in the war. He was instead placed under the custody of other Russian soldiers who attempted to force him to rejoin the war through torture.
On Dec. 5, the Russian army eliminated 21 armed soldiers who fled from the war. At least 13 of the 21 deserters were recruited from penal colonies across Russia.
Under Russian law, specifically as per a decree signed by Putin in September, soldiers who voluntarily surrender to Ukrainian forces, desert the war, or refuse to participate in the conflict can be imprisoned for up to 10 years.
Since the war began in February, Russia has lost 103,770 military personnel, 3,017 tanks, 6,037 combat armored machines, 1,999 artillery systems and 4,660 vehicles and fuel tanks, as per estimates from the Ministry of Defense of Ukraine.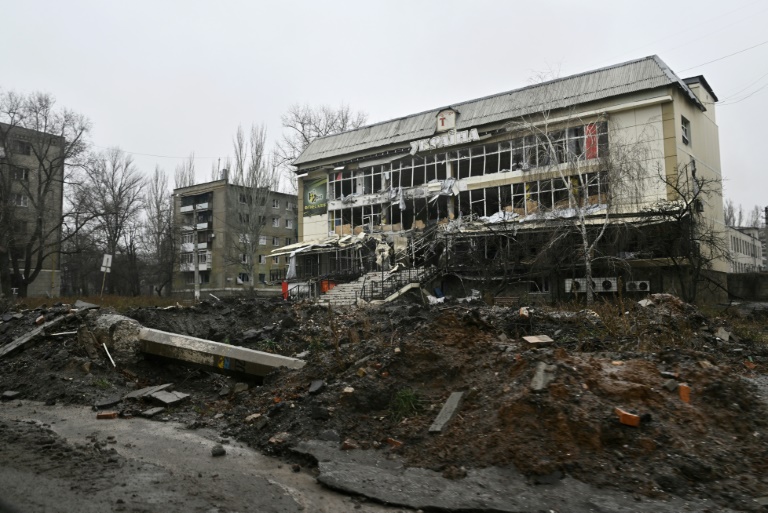 Related Articles


[ad_2]

Source link