[ad_1]

Germany has permanently expelled a Russian woman who harassed Ukrainians.
A video of Yulia Prokhorova being escorted by German police officers at the Berlin Brandenburg Airport was shared via Twitter Sunday.
"Great news! Yulia Prokhorova, the Russian woman who kept harassing Ukrainian refugees on the streets of Germany and Austria, has finally been deported from Germany after all," Visegrad 24, a news source that provides 24/7 updates from Ukraine, wrote alongside the clip. "No more Europe for you, Yulia."
Prokhorova was flown to Istanbul, Turkey, as deportations to Russia were still suspended, Polish web portal Interia reported.
German authorities had been investigating Prokhorova, who reportedly entered the country illegally, for glorifying Russian aggression and harassing Ukrainians.
In August, Prokhorova was filmed mocking two Ukrainian women on the streets of Salzburg in Austria, Kyiv Post reported.
The Russian woman was heard saying to the Ukrainian women, "Glory to Russia!" and "Russia will win." She also asked them, "Who owns Kherson?" referring to the city that was under Russian occupation in eastern Ukraine.
The two Ukrainians replied to Prokhorova, "Kherson belongs to Ukraine."
Prokhorova became combative and said, "But now they will hold a referendum! F— off with your Ukraine!"
Prokhorova also bragged on her now-defunct Telegram account that she paid for her holiday vacation to Vienna using Russian rubles from a sanctioned Russian bank.
Since the Russian "special military operation" against Ukraine began, several European leaders have proposed a ban on Russian travelers.
In August, Kaja Kallas, the prime minister of Estonia, said that Russian tourists should stop traveling to Europe until Russia ends its aggression against Ukraine.
Kallas argued that it is about protecting national security and about the European Union's moral clarity.
In September, Estonia, Latvia, Lithuania, and Poland barred Russians with Schengen tourist visas from entering their countries.
Ukrainian President Volodymyr Zelensky has also advocated banning Russian tourists to Western countries.
In his interview with the Washington Post, Zelensky said all Russians should shoulder some blame for the military offensive.
The Ukrainian leader also noted that a travel ban would carry more weight than the current Russian sanctions, which he described as "weak."
Since the invasion began on Feb. 24, more than 7 million Ukrainians have fled to neighboring countries, according to the United Nations High Commissioner for Refugees. About 4.7 million of them registered for temporary protection.
Germany and Poland have the largest concentration of Ukrainian refugees.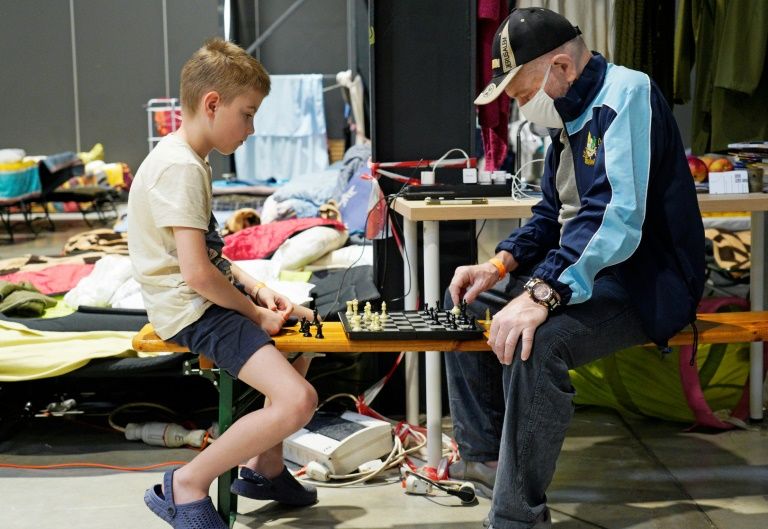 Related Articles


[ad_2]

Source link