[ad_1]

Russian forces on Sunday launched an artillery attack that damaged a minivan being used by rescue workers to provide humanitarian aid in Ukraine.
The State Emergency Service (SES) of Ukraine said in a statement via Telegram that Russians launched an attack on rescue workers who were delivering water and other supplies to civilians who remain in the Ukrainian city of Bakhmut in the Donetsk region, news outlet Ukrainska Pravda reported.
The Ukrainian agency said that no one was injured in the attack but that one vehicle being used by the rescue personnel was damaged by artillery shelling.
"Luckily, no one was injured in the artillery attack, but a service vehicle from the 47th State Emergency Unit was damaged: the windscreen was cracked, the rear window shattered, and the rear bumper and rear part of the vehicle were slashed," the SES of Ukraine said via Telegram.
The agency said that the rescue workers used the minivan to deliver humanitarian aid and water to a residential building that had been hit by Russian forces Saturday.
The SES noted that the apartment building's residents used their own water supply to help the rescuers put out the fire caused by the Russian shelling "so it was important for the rescue workers to return these priceless supplies to the people."
Ukrainian President Volodymyr Zelensky said in a new video address that Russian forces turned Bakhmut into "burned ruins," as Ukraine's military reported missile, rocket and air strikes in multiple parts of the country between Friday and Saturday, the Associated Press reported.
"The occupiers actually destroyed Bakhmut, another Donbas city that the Russian army turned into burned ruins," Zelensky said.
He said the situation in several frontline cities in eastern Ukraine's Donetsk and Luhansk provinces "remains very difficult."
Russian President Vladimir Putin annexed in September the Ukrainian regions of Donetsk, Kherson, Luhansk and Zaporizhzhia. The following month, he declared martial law in these occupied areas to tighten Russia's grip.
Kyrylo Tymoshenko, the deputy head of the Ukrainian presidential office, said two civilians were killed and eight others were wounded during the recent mortar, rocket and artillery attacks.
The General Staff of the Ukrainian Armed Forces reported that 20 airstrikes and over 60 rocket attacks were launched across Ukraine by Russia between Friday and Saturday.
Ukrainian Armed Forces spokesperson Oleksandr Shtupun said the heaviest concentration of fighting was recorded in the Bakhmut district.
The Russian offensive against Bakhmut and its surrounding areas was questioned by the U.S.-based think tank Institute for the Study of War.
The institute said via Twitter that Russia's six months of relentless attacks around Bakhmut "far outweigh any operational advantage that the Russians can obtain" from taking the city.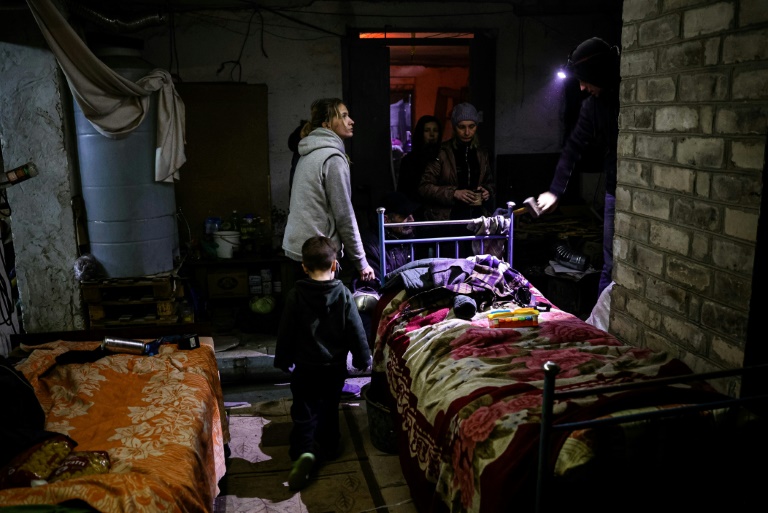 Related Articles


[ad_2]

Source link