[ad_1]

The Russian army has again been accused of brutally torturing Ukrainian civilians after another torture chamber was discovered in a liberated village in Mykolaiv Oblast.
The torture chamber had been set up in a private home in Oleksandrivka village. There, local residents were allegedly strangled and beaten with heavy objects for refusing to give the Russian army the addresses of Ukrainian patriots and the members of the resistance movement.
"In the course of stabilization efforts in the liberated districts of Mykolaiv oblast, the SSU found another torture chamber of Russian invaders. The 'facility' was arranged on the territory of a captured private house in Oleksandrivka village. There, [Russians] forcibly detained and brutally tortured local residents who refused to cooperate with the enemy," a report posted on the Security Service of Ukraine's (SSU) website read.
"They tried to 'beat out' of their victims the addresses of Ukrainian patriots and members of the resistance movement. The victims were strangled with plastic bags, beaten with heavy objects and tortured with electroshock weapons."
The SSU added that some of the torture victims were detained for at least a month. It is still working on identifying other torture victims and no other information about them have been released.
In conjunction with the SSU's investigation, Ukrainian law enforcement officers are also working on identifying Russian military personnel involved in the torture of locals. A criminal proceeding under Article 438.1 of the CCU (violation of laws and customs of war) has been opened, a Facebook post by Mykolaiv's Regional Prosecutor's Office said.
Since Russia launched its full-scale invasion of Ukraine in February, numerous torture chambers have been discovered in Ukrainian villages and settlements that have been liberated from Russian occupation.
On Tuesday, the Kherson law enforcement officers discovered a torture chamber that the Russian army had allegedly set up in the basement of the National Police Main Department in the region.
The officers noted that the torture chamber was used to hold Kherson residents, particularly law enforcement officers and patriots, who refused to cooperate.
In early December, Ukrainian authorities revealed they discovered several chambers that the Russian army used to detain and torture children during their occupation of the city of Kherson.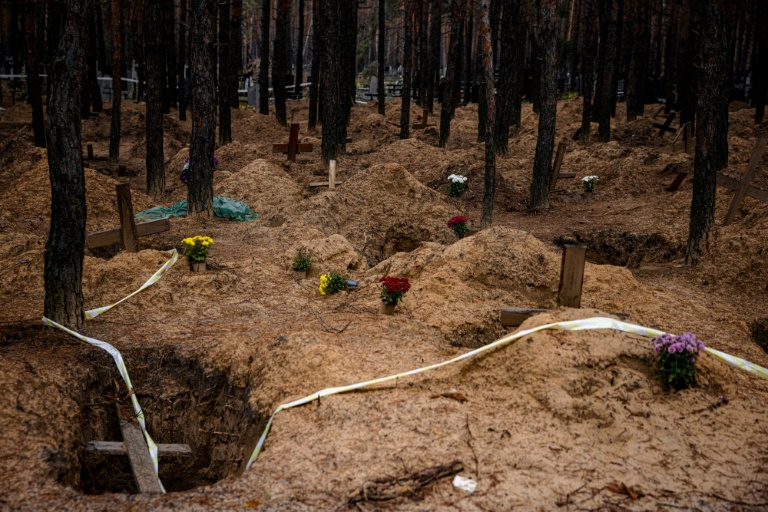 Related Articles


[ad_2]

Source link