[ad_1]

Russians do not care or feel optimistic about the war in Ukraine, according to the results of focus group polls conducted by Russian President Vladimir Putin's administration.
Russian media outlet Meduza cited two unnamed sources close to the Kremlin and familiar with the results of the study as saying that Russians feel indifferent and apathetic regarding the special military operation against Ukraine.
"This is not a withdrawal to the opposition or a complete rejection of the 'special military operation.' This is indifference and apathy. Nothing inspires us [the Russians], nothing pulls us forward. Just leave us alone, stay away from us," one Kremlin source told Meduza.
The source, however, insisted that the sentiments of the respondents are not connected with successful Ukrainian counteroffensives and the recent liberation of Kherson City.
The source added that Kremlin believes that the public is "tired of the war in principle."
Meduza's sources also said Russians are frequently asking about the causes of the war: "What are the difficulties associated with, why do they occur?"
The participants of the focus research mentioned the partial mobilization, economic hardship brought by Western sanctions and the blocking of Instagram as the "main pain points" of the war, according to the report.
A Kremlin source told the outlet that despite the results, Putin's administration does not think that large-scale anti-war protests would occur in the near future.
But the situation may change if Putin announces a new round or a more significant mobilization, according to the source.
The focus group results are almost similar to an opinion poll conducted by Russian Field, an independent sociological company, in November.
The survey showed that 57% of Russian respondents said that news about the Ukraine war makes them tired, compared to 41% in July.
Russians are increasingly skeptical about their military's strategy as the war enters its 10th month.
Russians were unimpressed by an exhibition inside Kremlin featuring the special military operation, according to a report by the Financial Times (FT).
Katya, a middle-aged Moscow teacher, told FT that "no one understands anything" as they got more questions than answers about the war.
The Russian teacher also questioned the military's retreat from Kyiv and Kherson, which resulted in casualties.
A former Russian senior official told FT that Kremlin lacks strategic planning as they ordered soldiers to withdraw from Kherson six weeks after Putin annexed the Ukrainian city.
Since Feb. 24, about 85,000 Russian military personnel have been killed in the war, according to the latest estimates of the General Staff of the Armed Forces of Ukraine.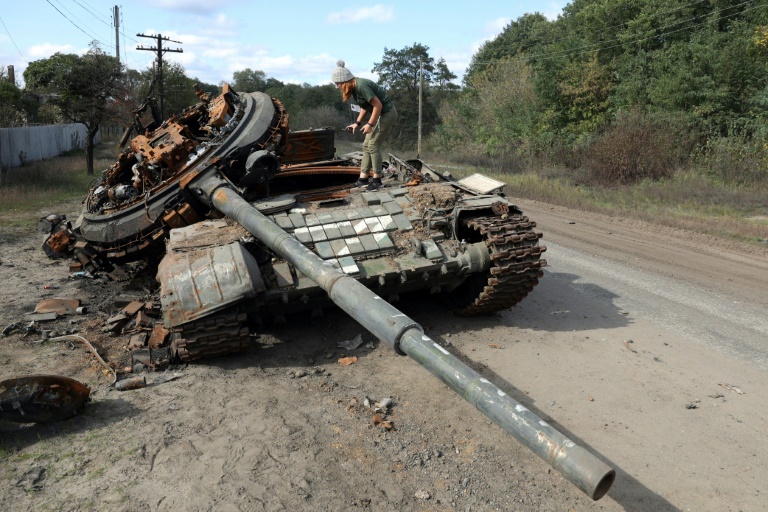 Related Articles


[ad_2]

Source link