[ad_1]

Russians fighting alongside Ukrainian forces are denying that they are traitors, arguing instead that they joined the war to fight "against evil," according to a report.
Russians who have been fighting against their own country in the war are part of Ukraine's "Freedom of Russia" legion. Despite fighting against Russian President Vladimir Putin and his army, the legion's spokesperson, known only as Caesar, denies them being traitors.
"I am not fighting my motherland. I am fighting against Putin's regime, against evil," Caesar said, as quoted by The Kyiv Post. "I'm not a traitor. I'm a true Russian patriot who thinks about the future of my country."
Not much is known about the Freedom of Russia legion. It is also unclear how many Russians the legion has. Caesar, however, claimed the "Freedom of Russia" legion has about "several hundred" Russians and that they were deployed to the temporarily occupied Donbas region in May after undergoing two months of training.
Caesar, who previously worked as a physiotherapist in St. Petersburg, said his countrymen are suffering under Putin's regime.
"Russia is dying. Go to the villages, you will see drunks, drug addicts, criminals. People are suffering," Caesar was quoted as saying by The Moscow Times.
"[Putin's] system, his government his deputies. All sh*t. They are losers, corrupt, thieves, who only think of living for money and pleasure. It's no way to run a country," he added.
Some of the legion's soldiers are currently helping Ukrainian forces defend the town of Bakhmut, which has been the scene of fierce battles over the past months.
Every Russian recruit who joined the legion was subjected to several rounds of interviews, psychological tests and a polygraph to ensure their allegiance, a Ukrainian officer said.
Russian soldiers fighting for Ukraine could face tougher consequences than Ukrainian forces if they are captured by their countrymen.
Last month, a viral video titled The Hammer of Revenge showed a Wagner mercenary brutally murder 55-year-old Yevgeny Nuzhin with a sledgehammer after he chose to switch sides and "fight against the Russians."
His execution was later confirmed and applauded by Wagner founder Yevgeny Prigozhin who branded Nuzhin as a traitor.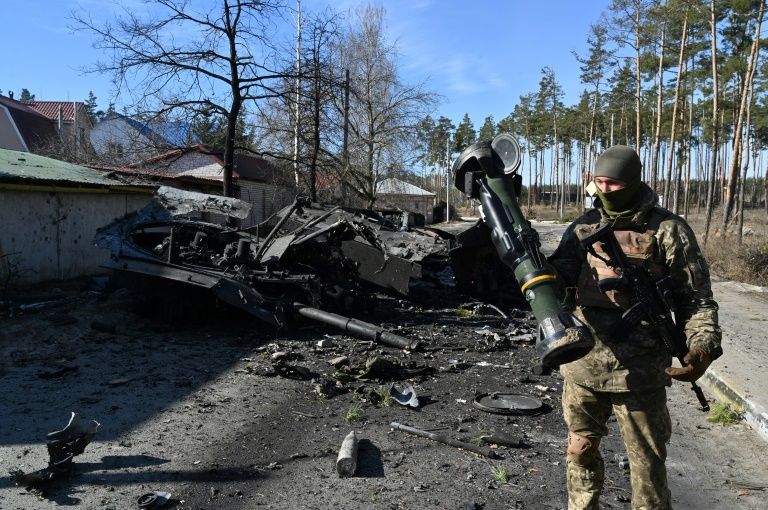 Related Articles


[ad_2]

Source link