[ad_1]

A Russian senator wants to restrict access to work for Russians who fled the country after President Vladimir Putin ordered a partial mobilization but continue to work remotely in Russian companies.
Andrey Klishas, the chair of the Russian Federation Council Committee on State Building and Constitutional Legislation, proposed barring overseas Russian employees in "sensitive areas of the economy," such as transport security and the public sector, from working from abroad, Russian news outlet Meduza reported.
The senator told the Russian newspaper Vedomosti that he wanted the government to develop measures that would "make being abroad less comfortable" for citizens who dodged mobilization.
"Many of them escaped, but continue to work in Russian companies remotely. Can we change the law in this regard and limit schemes that allow people to work there [abroad] and get money from here, and can we figure out if they pay all their taxes? We can," Klishas told the outlet.
Klishas argued that the government should not offer Russians abroad additional perks or pay them to return to the country.
When Putin ordered a partial mobilization in September, Russians scrambled to flee the country to avoid being drafted for the war.
In October, Forbes Russia, citing an unnamed Kremlin source, reported that the number of Russians who left the country could be as high as 700,000, according to Reuters.
Flight ticketing data from ForwardKeys showed that from Sept. 21 to 27, the number of one-way tickets sold in Russia rose 27% compared with the previous week.
Other Russians preferred to go to neighboring countries to avoid being mobilized by the military.
Tamara Duisenova, the Kazakh labor and social protection minister, said more than 400,000 Russians had entered Kazakhstan since September.
Last month, Georgian President Salome Zourabichvili said that over 700,000 Russians had entered her country following the announcement of a partial mobilization.
Meanwhile, two Russians reportedly crossed the Bering Strait to apply for asylum in Alaska to avoid being drafted into the military.
The two men, identified by Politico as Sergey and Maksim, embarked on a five-day journey across the sea using a small fishing boat.
Both in their 30s, Sergey and Maksim decided to flee the country in October when Russian authorities began knocking on their doors, which was reportedly a standard practice for a draft order.
The two men landed in the small Alaskan village of Gambell, where locals met them and provided them with food and shelter.
The Russians have been detained at an Immigration and Customs Enforcement (ICE) processing center in Tacoma, Washington, for two months now.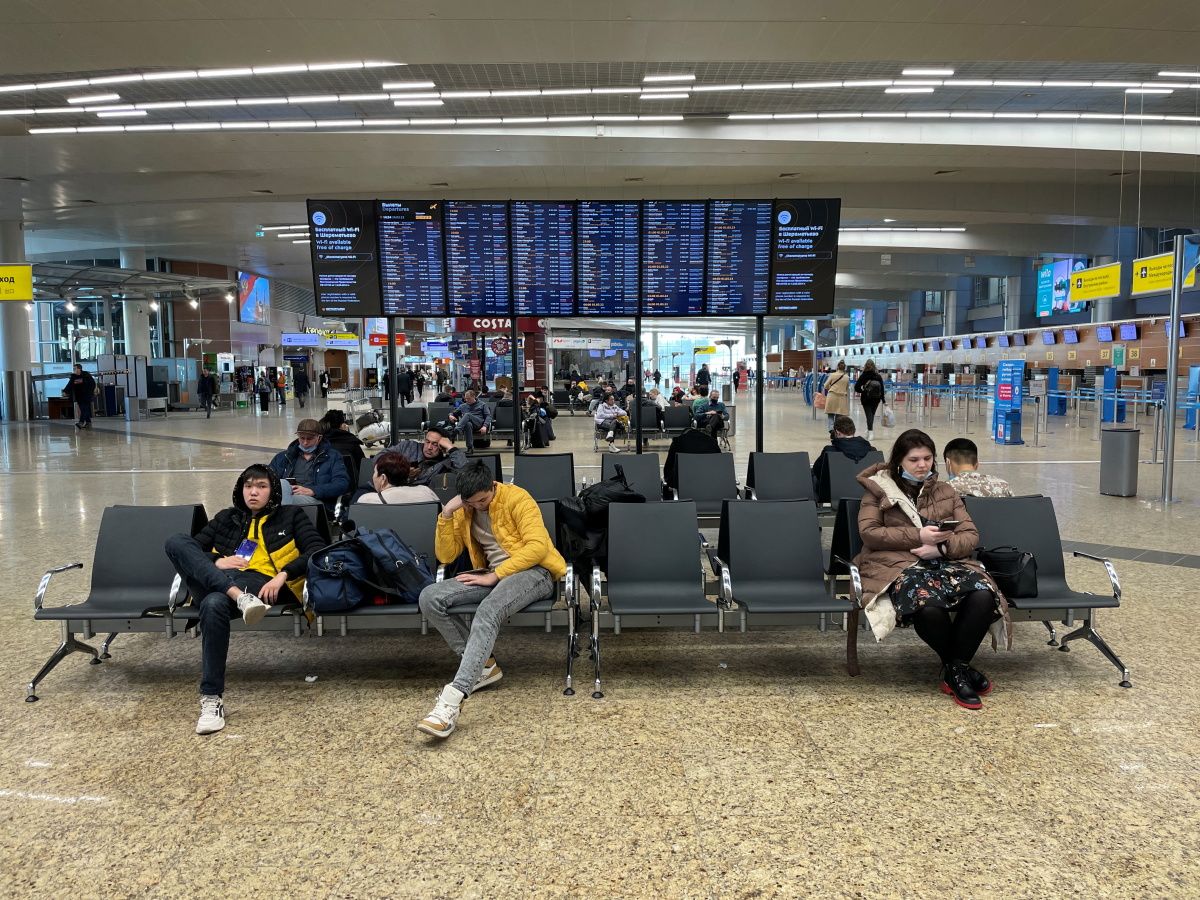 Related Articles


[ad_2]

Source link