[ad_1]

Hundreds of children were either killed or injured due to Russia's military offensive against Ukraine, revealing the scale of the barbarism of the eight-month-long war.
Yaroslav Shanko, the deputy head of the Juvenile Prevention Directorate of the Ukrainian National Police, put the number of child deaths to 431, while 853 have been injured.
"The highest death toll is in the Donetsk region, where 174 children were killed by Russian war criminals. In Kyiv – 58, in Kharkiv – 78, in Chernihiv – 23, in Kherson — 20," Shanko said, per Ukraine Media Center.
Shanko also reported that about 11,129 Ukrainian children were illegally deported to Russia. About 103 of them have been successfully returned to Ukraine.
Shanko told reporters that the government is developing mechanisms for the safe return of Ukrainian children.
Shanko said the national police created mobile groups "to document the facts of committing crimes and offenses against children." A mobile group is composed of representatives of Juvenile Protection, investigative units, and psychologists.
He listed illegal deportation, premeditated murders, and sexual violence among criminal acts committed by Russian forces against Ukrainian children.
The deputy head added that pre-trial investigations are ongoing for identified criminal offenses.
The findings came in the wake of massive missile attacks unleashed by Russia against Ukraine.
According to CNN, the missile strikes targeted Ukrainian cities and electrical infrastructure, which left seven million people without power.
Ukrainian Presidential Adviser Kyrylo Tymoshenko reported that 15 energy facilities had been damaged during the strike, although 70 of more than 90 Russian missiles were intercepted by the country's air defense system.
On the other hand, Ukrainian President Volodymyr Zelenskyy urged world leaders to end the war "justly and on the basis of the U.N. Charter and international law."
Speaking virtually at the G20 Summit in Bali, Indonesia, Zelenskyy laid out his 10-point peace proposal. It included food security, energy security, the release of prisoners and deportees, the withdrawal of Russian soldiers, and the end of hostilities in Ukraine, among others.
Business Insider reported that the Ukrainian leader also asked what he called "G19" leaders to "make Russia abandon nuclear threats."
Russian Foreign Minister Sergei Lavrov, who substituted President Vladimir Putin for the summit, snubbed Zelenskyy's speech.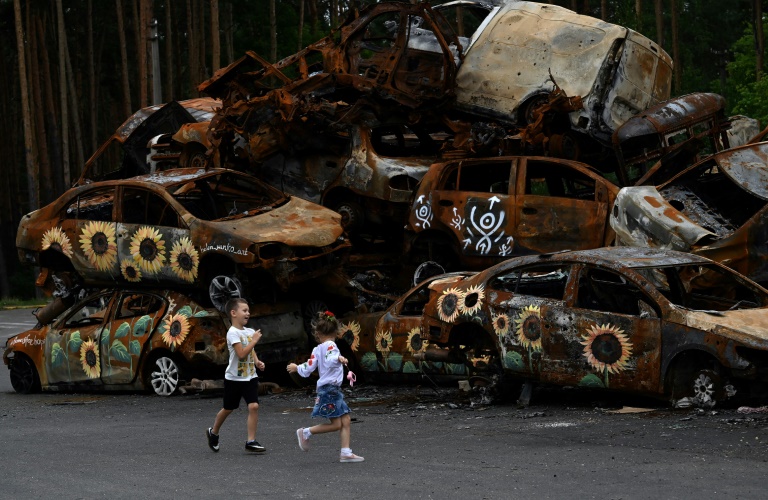 Related Articles


[ad_2]

Source link