[ad_1]

The Wagner Group, a paramilitary organization participating in Russia's invasion of Ukraine, is offering potential recruits up to $3,500 a month in exchange for half a year's worth of service.
Anyone interested in the private military company's 240,000-ruble monthly salary offer should report at the village of Molkino in Russia's western Krasnodar region.
Aspiring fighters must bring a passport, military ID if possible and certificates from a narcologist and psychiatrist, among other things, an investigation conducted by independent Russian media outlet The Insider found.
The Wagner Group does not turn down people with criminal records as long as their offenses are not serious, such as terrorism, extremism, kidnapping, or rape, as journalists who presented themselves as potential recruits were told.
However, those with alcohol problems need to bring a certificate showing they are registered alcoholics.
In addition to all those requirements, anyone interested in joining the Wagner Group must also delete all their social media accounts and messengers before arriving at Molkino "to avoid information leaks," a recruiter claimed.
"On arrival, you will be given all the necessary gear and an employment contract for six months," they said.
New members are then "dispatched" following two or three weeks of training, according to the recruiter.
"You will be told before signing the contract where and how you will be dispatched," they explained.
Recruits who have not served in the army or taken part in any special operations will likely become riflemen in assault squads, while those with experience may be given other opportunities.
A journalist from The Insider stated they had experience with a hunting rifle, which the recruiter claimed could give him a chance to serve as a sniper.
The recruiter also confirmed that funeral costs for fighters would be covered, but they did not disclose the exact amount the organization would provide.
The Wagner Group, founded by Russian oligarch Yevgeny Prigozhin, has around 50,000 personnel in Ukraine, according to White House National Security Council adviser John Kirby.
Among these, 40,000 are reportedly convicts recruited from prisons.
Prigozhin's mercenary organization has been trying to recruit inmates since July last year, promising convicts shorter sentences and cash incentives should they agree to fight in Ukraine, the United Kingdom's Ministry of Defense revealed in September.
That same month, a video of Prigozhin personally trying to recruit inmates at a Russian prison surfaced online.
The Wagner Group has since taken a more prominent role in Russia's invasion of Ukraine, spearheading assaults in the partially occupied Ukrainian province of Donetsk.
Prigozhin recently touted his forces' complete capture of the city of Soledar, but Kirby dismissed the claim and said fighting near the settlement continued, Ukrainian state news agency Ukrinform reported.
The Russian oligarch, a known ally of Russian President Vladimir Putin, also claimed that the Wagner Group has taken full control of nearby Klishchiivka,
The town is located on the outskirts of Bakhmut, which has been Russia's primary target since last summer.
Bakhmut's fall could disrupt Ukraine's supply lines and open a route for Russian forces to advance toward the key Ukrainian strongholds of Kramatorsk and Sloviansk.
Prigozhin is allegedly interested in taking control of the settlement's salt and gypsum mines.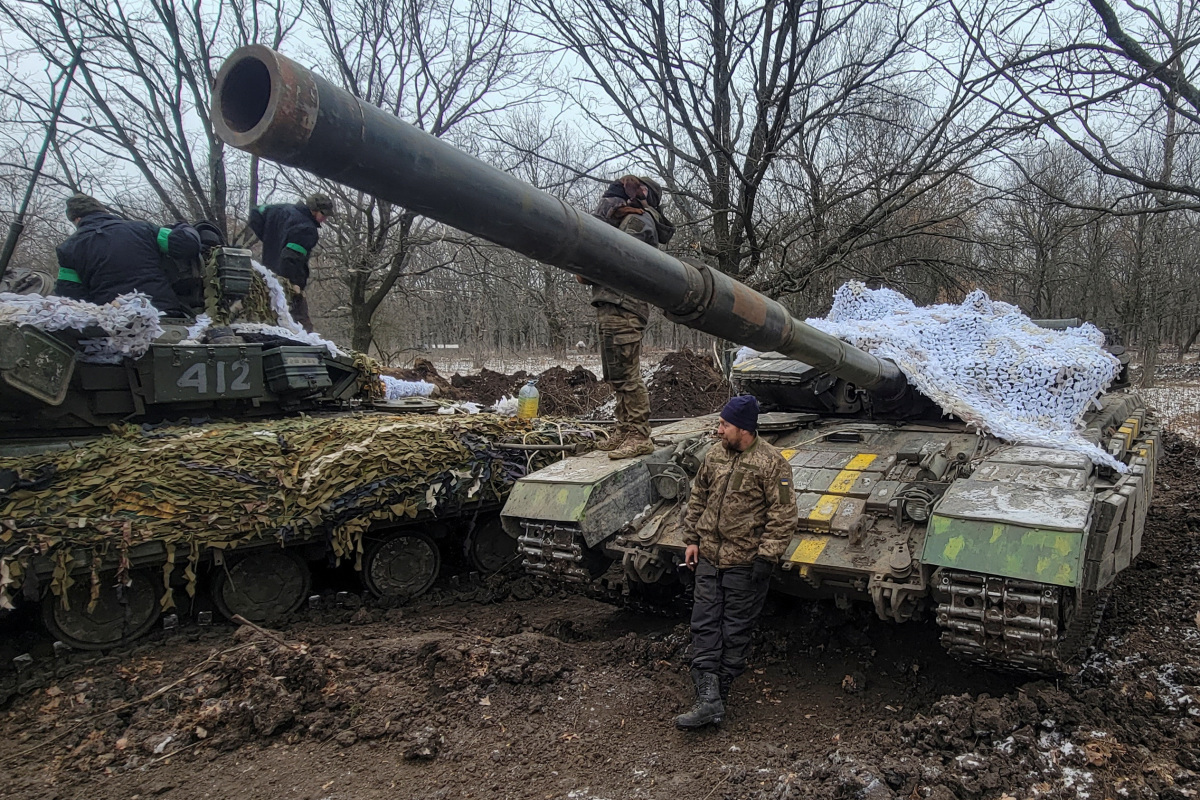 Related Articles


[ad_2]

Source link