[ad_1]

New satellite images showed that 10 of Russia's Tu-22M strategic bomber jets have pulled out from the country's Dyagilevo military airbase in the Ryazan region, according to a journalist.
Journalist Mark Krutov of the Russian editorial office of Radio Free Europe/Radio Liberty reported via Twitter that one "damaged" Tu-22M has "disappeared," and at least nine other jets have been moved away from the airbase.
Krutov tweeted the satellite pictures, which were taken Wednesday.
"Damaged Tu-22M disappeared, leaving only a shadow on the tarmac. At least 9 other Tu-22m bombers moved away from the base, as well as some other planes," Krutov wrote.
Krutov also posted old satellite images of the airbase taken on Dec. 1 showing the bomber jets parked on the runway.
The journalist suggested that some of the Russian jets could have been moved to other spots at the same airbase.
The latest satellite images were published after Krutov posted via his Twitter Tuesday some aerial pictures of the damage brought by suspected Ukrainian drone attacks on two Russian airbases.
One satellite picture showed that a fire truck had been deployed to put out the fire on a damaged Russian bomber jet at the Russian military airbase in Engels in the Saratov region.
According to Russian emergency services, the alleged Ukrainian attacks on the Dyagilevo and Engels airbases killed three military personnel and injured five others.
While Ukraine did not publicly claim responsibility for the drone strikes, an unnamed Ukrainian official confirmed to the New York Times that the drones were launched from their country.
The official added that one of the drone strikes was made after special forces guided them to the targeted airbase.
Matthew Ford, a military analyst and associate professor at the Swedish Defense University, told NBC News that the attacks against Russian airbases signaled a new phase of the war as Ukrainians are now starting to fight back.
"The signaling is important for the Ukrainians: They need to know that they are hitting back, given the amount of pain and devastation and general discomfort that's being meted out in Ukraine," Ford said.
The Institute for the Study of War, a U.S.-based defense think tank, said it demonstrated Ukraine's ability to launch attacks well inside Russian territory.
Ukraine's allies, the U.S. and NATO, have declined to provide its military with some Western weapons that could reach into the heart of Russian territory. Still, it did not deter Ukraine from manufacturing its own weapon to counter Russia.
In October, Ukroboronprom, the Ukrainian state weapons manufacturer, announced that it is developing an attack drone that could carry a 165-pound warhead and fly as far as 600 miles.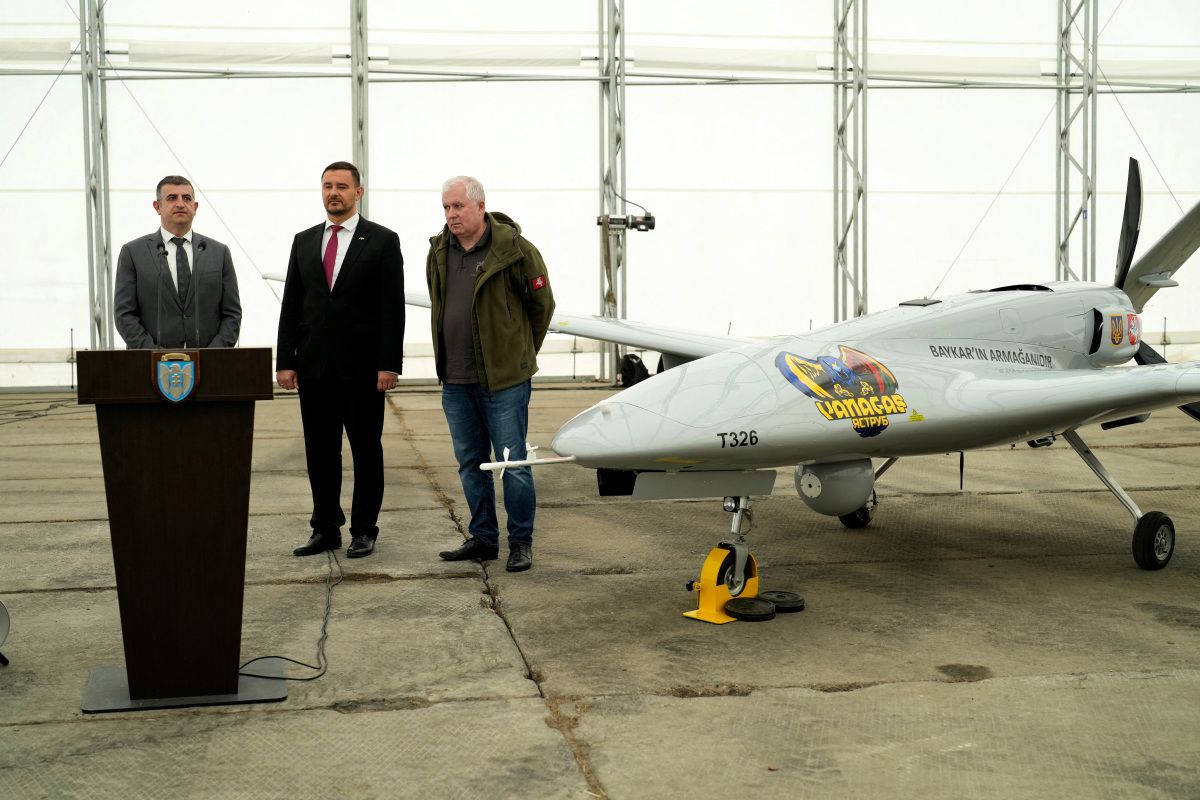 Related Articles


[ad_2]

Source link