[ad_1]

Russian soldiers who have been severely injured in the war in Ukraine are being sent back to the frontline without approval from the military medical commission, a report showed.
Two Russian servicemen who were receiving treatment for severe lung wounds were told by their commanders that they would be sent to the battlefield again instead of the medical commission, a report by independent news outlet Agentstvo said, citing Valentina Melnikova, executive secretary of the Soldiers' Mothers Committee.
In another case outlined by the outlet and translated by the independent news website Meduza, several Russian soldiers with shrapnel wounds were sent to the combat zone, even if the shrapnel had not yet been removed.
Melnikova claimed that, in 2022, the Ministry of Defense of Russia prepared a document where it was stated that medical examinations of citizens who were conscripted to the Russian army would be "conducted under column III of the schedule of diseases."
The International Business Times could not independently verify the claim or the existence of the document.
The allegations are now being investigated by the Human Rights Council, according to state-run media RIA Novosti, citing council member Olga Demicheva.
"We learned about a situation in which soldiers who received high-tech medical care with recommendations for rehabilitation and aftercare were immediately sent to the front instead of rehabilitation. As a result, the treatments that they received simply go down the drain, and instead of healthy people, we can get people with disabilities. Now we have already taken this issue into work and will solve it," Demicheva told the outlet.
The reporting comes as the war enters its 11th month. Since Russia launched its unprovoked, full-scale invasion of Ukraine in February, Moscow has lost 113,390 military personnel in combat, estimates from the Ministry of Defense of Ukraine showed. The figures include 430 deaths over the past day.
In comparison to the Ukrainian estimates, a tally kept by BBC Russian Service and Mediazona put the Russian military death toll at 10,711 as of Dec. 30, 2022. However, the outlets noted that the actual death toll "could be several times higher."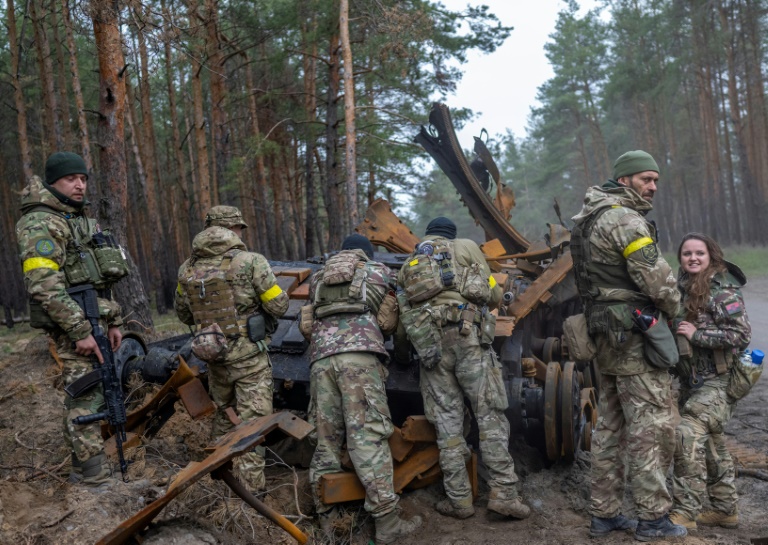 Related Articles


[ad_2]

Source link