[ad_1]

North Korea is all set to conduct its 7th nuclear test, which could take place between Oct. 16 and Nov. 7, according to a report by the South Korean spy agency.
South Korea's National Intelligence Service (NIS) gave the assessment on Wednesday during a closed-door briefing to lawmakers of the parliamentary intelligence committee.
The agency said that North Korea has readied an underground nuclear test tunnel at its Punggye-ri site, where Pyongyang has conducted all six of its underground nuclear tests between 2006 and 2017.
"The NIS has reported that Tunnel No. 3 at Punggye-ri has been completed and the possibility of a nuclear test has risen," Rep. Yoo Sang-beom of the ruling People Power Party is reported to have told media.
The National Intelligence Service forecasts that there is a high chance that the test would be conducted between the National Congress of the Chinese Communist Party in October and the U.S. midterm elections in November.
This assessment by the South Korean spy agency comes after South Korea and the U.S. have said that North Korea is ready to conduct a nuclear test at any time in the foreseeable future.
The U.S. South Korea, and Japan have been closely monitoring North Korea's Punggye-ri nuclear test site as U.S. Vice President Kamala Harris visits Seoul this week. Washington had earlier warned that Pyongyang could use Harris's visit as an opportunity to carry out a nuclear test.
The last time North Korea tested a nuclear bomb in 2017, the explosion at its Punggye-ri test site generated a blast yield of between 100-370 kilotons. For context, a 100-kiloton bomb is six times more powerful than the one the US dropped on Hiroshima in 1945.
North Korea recently passed a law enshrining the right to use preemptive nuclear strikes to protect itself. Under the law, passed by the country's rubber-stamp parliament, North Korea said it will carry out a preventive nuclear strike "automatically" and "immediately to destroy hostile forces," when a foreign country poses an imminent threat to the country and its dictator Kim Jong-un.
"There is absolutely no such thing as giving up nuclear weapons first, and there is no denuclearization and no negotiation," Kim Jong-un said in a speech at his country's parliament.
Terming North Korea's first-use nuclear doctrine as "escalatory and destabilizing," the U.S., along with South Korea, released a joint statement saying the two sides were committed to continuing efforts to employ all elements of both countries' national power to strengthen the Alliance deterrence posture.
North Korea, which has already carried out over 30 missile tests in 2022, on Wednesday fired two short-range ballistic missiles off its east coast a day before the U.S. Vice President was to arrive in Seoul. Earlier on Sunday, a day before the US and South Korean troops began combined naval exercises, North Korea fired a ballistic missile into its eastern sea.
Meanwhile, Vice President Harris met with South Korean President Yoon Suk-yeol after arriving in the South Korean capital early Thursday amid simmering tensions in the region over North Korea's missile launches and China's actions in the Taiwan Strait. Both leaders condemned North Korea's intensifying nuclear rhetoric and weapons tests during their talks in Seoul.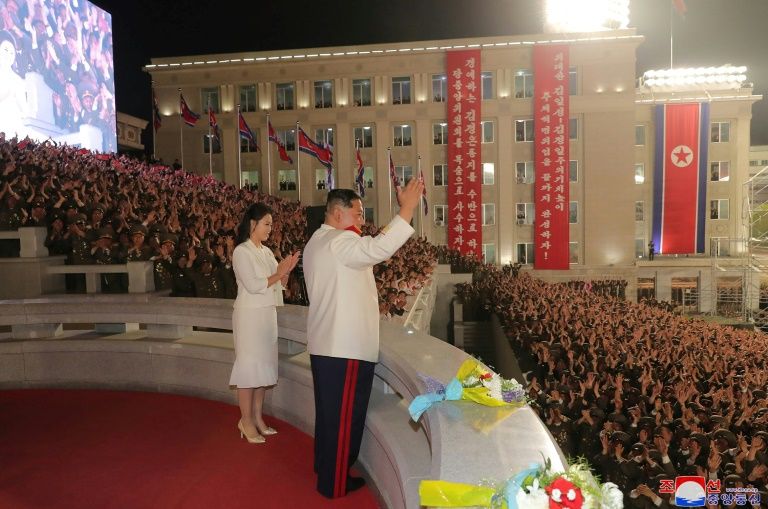 [ad_2]

Source link