[ad_1]

Taiwan's foreign minister expressed concerns that China may blame Taiwan for being the cause of the anti-"zero-COVID" policy protests.
Joseph Wu said they paid "close attention" to the demonstrations in China to see how they would evolve, The Guardian reported.
The Taiwanese foreign chief told the news outlet that they are concerned about what the Chinese government might try to divert attention from the protesters, adding that China could aim at Taiwan.
"We are always concerned that the Chinese government might try to create an external crisis to divert domestic attention," Wu said. "We are concerned that the Chinese government will aim at Taiwan, will accuse Taiwan of being the cause for the unrest in China."
Wu said Taiwan supported Chinese protesters and joined other democracies in urging China to "respect basic human rights."
"When the people's livelihood is restricted or people's lives are made inconvenient because of the government policies, I think it is the right for the people to stand up and say that they demand some basic rights," he told The Guardian.
Wu observed that Chinese officials seem to be willing to "moderate" some of their zero-COVID measures, and ordinary people might see demonstrations as an effective way of influencing government policy.
There has been no specific mention of Taiwan from official Chinese voices amid claims of foreign involvement in China's protests, according to The Guardian.
Meanwhile, other Taiwanese officials have also raised concerns about the developments in China, The Diplomat reported.
Eric Chu, the chairperson of the Kuomintang (KMT) party, called on the Chinese leadership to listen to the views of the people.
Several politicians from the ruling Democratic Progressive Party (DPP) also expressed support for the protesters.
But Taiwanese President Tsai Ing-wen remained mum regarding the protests in China after the DPP, considered staunch pro-independence, underperformed in the recent local elections.
The protests may have softened Chinese President Xi Jinping's stance on the zero-COVID policy as a European Union official told CNN that Xi had acknowledged the people's frustration with his government's handling of the coronavirus.
The official, who spoke to the outlet on the condition of anonymity, said the Chinese president hinted at a potential relaxation of the country's strict prevention measures while speaking to visiting European Council President Charles Michel in Beijing Thursday.
Xi noted that the Omicron subvariant is less deadly than Delta, which makes the Chinese leadership willing to further relax the COVID-19 restrictions, the unnamed E.U. official claimed.
The nationwide demonstrations against the zero-COVID policy are seen as the first major protest against the Chinese Communist Party (CCP) since thousands of students trooped to Tiananmen Square to demand political reforms in 1989.
The protests were also seen as the most serious challenge to Xi, who was elected to an unprecedented third term as leader of China in October.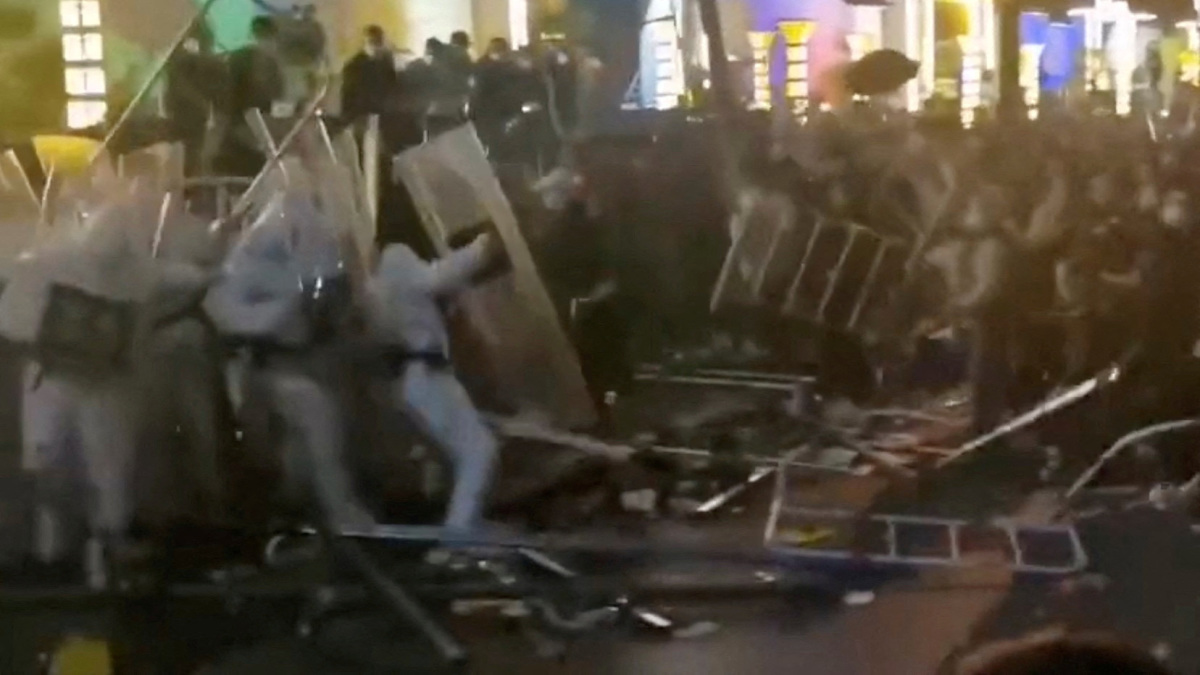 Related Articles


[ad_2]

Source link