[ad_1]

Members of Russia's Federal Security Service (FSB) subjected an anti-war protester to torture, which included placing a grenade on the protester's hands and threatening to pull the pin, the alleged victim testified before the court.
FSB operatives seized the protester, identified as Igor Paskar, after he threw a Molotov cocktail at the agency's office in the southeastern Russian city of Krasnodar back in June, independent news site Meduza reported.
Paskar did not attempt to escape, and police later brought him to the building. The protester was then handcuffed and had a bag placed over his head, he claimed during a Monday court hearing.
Six to eight people in civilian clothes interrogated Paskar, asking why he threw a bottle at the building.
In response, Paskar invoked the 51st article of the Russian Constitution, which states that no one is obliged to testify against himself or herself, independent Russian outlet Mediazona reported.
The men then started beating Paskar with their feet, put a grenade or a dummy in his hands and said they would pull out the pin, he claimed.
They also allegedly put a gun to Paskar's head and threatened to shoot him before placing rings on both of the protester's middle fingers and sending electric shocks.
Paskar revealed the abuse to his lawyer during a pre-trial investigation. However, he ultimately decided not to publicly announce the allegations of torture.
"I don't want to report torture because I know that no one will be punished in any way," Paskar said in a correspondence with Mediazona.
"Let it be on the conscience of those who tortured me. Everything will be returned to them," he added.
Paskar has been charged with committing a terrorist act and vandalism for throwing the Molotov cocktail and attempting to set fire to a banner with the letter Z – a known Russian pro-war symbol – during the celebration of Russia's National Day on June 12.
He is facing up to 15 years in prison.
Paskar has admitted to the arson but denied the allegations of terrorism, his lawyer said.
In a similar story, Russian authorities allegedly assaulted and raped an activist in September after he participated in an anti-war poetry recital.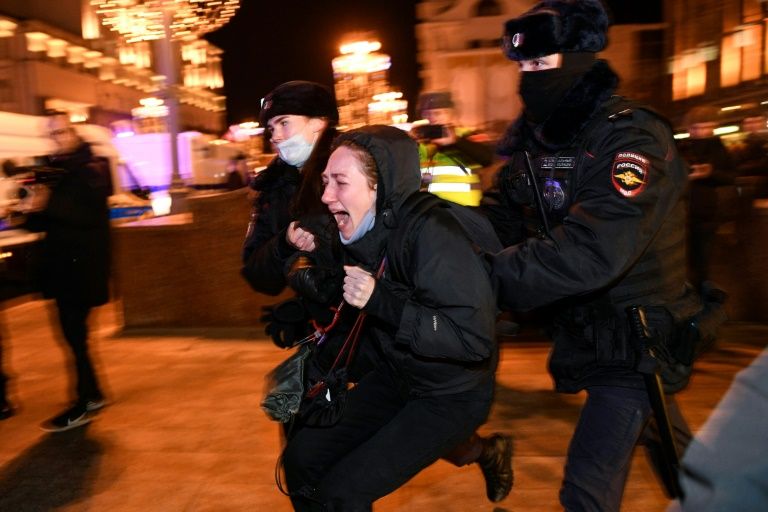 Related Articles


[ad_2]

Source link