[ad_1]

Ukrainian authorities have discovered several chambers that the Russian army used to detain and torture children during their occupation of Kherson Oblast.
Speaking during a briefing at the Ukraine-Ukrinform media center on Wednesday, Ukrainian Parliament Commissioner for Human Rights Dmytro Lubinets said the children kept in the chambers were those who offered resistance. He added that one 14-year-old boy had been detained and tortured after he took a photo of broken Russian equipment.
"This is the first time we have recorded torture of children. In Kherson city, we found 10 dungeons, 4 of them directly in the city," Lubinets said.
"One of them had a separate room: a chamber where children were kept. It is a raw room too, the only thing they threw three thin sleeping mats on the floor and called it improved conditions."
During the briefing, Lubinets said that children who were detained were given water every other day and barely any food. In addition, the detainees also suffered through "psychological abuse," including being told that their parents had abandoned them and that they would never go home.
"I thought that it is not possible to bottom out again after Bucha and Irpin. No. We saw the rock bottom in Kherson," Lubinets added, as translated by Ukrainska Pravda.
The Ukrainian official did not detail how long the children were held in the torture chambers. He also did not say whether there were any fatalities among the detainees.
Dozens of torture chambers have been discovered across liberated areas in Ukraine, particularly in the regions of Kherson, Kharkiv and Donetsk.
In Kherson alone, Ukrainian officials have already discovered four torture sites. The chambers were discovered in a pre-trial detention center, an abandoned headquarters of the Security Service of Ukraine (SSU) and a government building that was claimed by Russia's FSB, per The Kyiv Independent, citing Kherson Oblast chief prosecutor Volodymyr Kalyuga as well as local officials and residents.
In Kharkiv Oblast, which was liberated in September, Ukrainian officials found 22 Russian torture sites, including in the towns of Vovchansk, Kupiansk, Velykyi Burluk and Izium.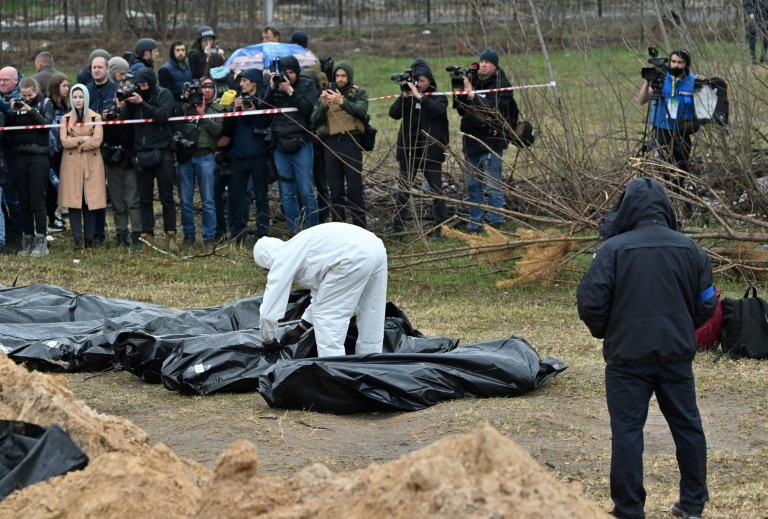 Related Articles


[ad_2]

Source link