[ad_1]

Former U.S. President Donald Trump warned that providing Ukraine with advanced tanks could force Russia to use its nuclear weapons to escalate the war that has been raging for almost a year.
Trump, who is running for president for a third time, wrote in his Truth Social and called for the "crazy war" in Ukraine to end immediately.
"FIRST COME THE TANKS, THEN COME THE NUKES. Get this crazy war ended, NOW. So easy to do," Trump said, Business Insider reported.
Trump's remark is similar to the statement given by the Russian Ambassador to Germany, Sergey Nechaev.
Nechaev said supplying Ukraine with German tanks is "extremely dangerous" and it could bring the war to a "new level of confrontation," according to Newsweek.
Trump has repeatedly demanded the Biden administration stop providing Ukraine with humanitarian and military assistance, the New York Daily News reported.
When Russia invaded Ukraine in February 2022, the former president called Russian President Vladimir Putin "very savvy" and "genius" by declaring two territories in Ukraine as independent states.
Trump's comment came after President Joe Biden announced it would supply Ukraine with 31 M1 Abrams tanks.
Biden said arming Ukraine with U.S. tanks would allow their country to "defend and protect Ukrainian land," while insisting that it does not pose any offensive threat to Russia.
At first, the U.S. had been reluctant to give Ukraine its advanced tanks, arguing that they were too complicated to use and too hard to maintain.
U.S. officials also suggested that Germany's Leopard 2 tanks were more suitable in the Ukraine war, but German officials had also resisted providing the embattled country with their tanks unless the U.S. would also give some of its tanks.
The stalemate pushed other countries, such as Poland, to build a smaller coalition of countries willing to supply Ukraine with their tanks.
But a turnaround came after German Chancellor Olaf Scholz had agreed to send 14 Leopard 2 tanks to Ukraine and allowed other countries to send theirs too.
At least 105 tanks have been committed so far by Western countries to Ukraine.
In an interview with Sky News, Ukrainian President Volodymyr Zelensky said he was "very happy" and "thankful" for providing their military with advanced tanks.
But Zelensky noted that the quantity of tanks and the delivery schedule is critical.
Despite the upcoming arrival of tanks on the Ukrainian battlefield, Kremlin downplayed it by saying the tanks would "burn like all the rest."
Kremlin spokesperson Dmitry Peskov called the West's move to deliver tanks to Ukraine a "failed plan."
Andrei Kartapolov, the head of the defense affairs committee in the Russian State Duma, said the U.S. and German tanks are inferior to the Russian T-90 tanks.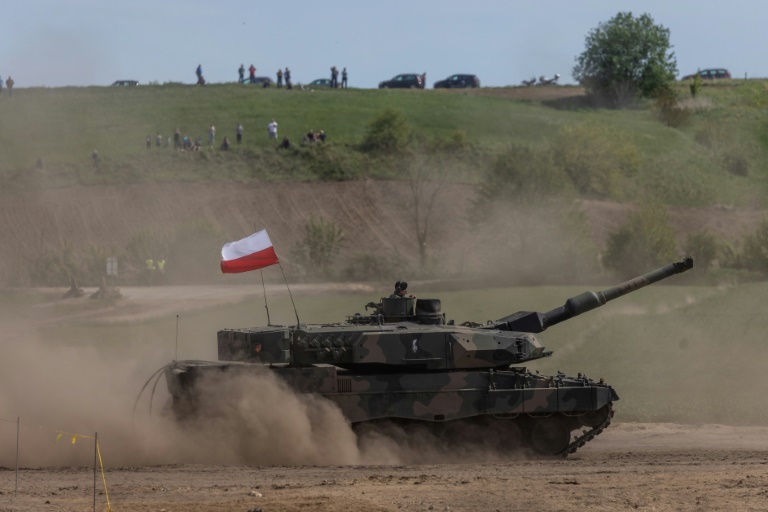 Related Articles


[ad_2]

Source link