[ad_1]

Ukraine's Security Service (SBU) has arrested two Russian spies in Odesa for collecting intelligence about the Ukrainian air defense units.
The SBU's military counterintelligence launched a special operation that exposed two Russians who were part of Russia's Main Directorate of the Armed Forces General Staff or GRU.
Ukrainian law enforcement detected the Russian suspects and immediately detained them at the initial stage of their sabotage activity.
Ukrainian authorities charged them with suspicion of espionage under Article 114 of Ukraine's Constitution (CCU).
The SBU said the suspects used pre-arranged secret Telegram channels to communicate with the Russian intelligence agents and pass critical information about the Ukraine military.
Ukrainian law enforcers discovered mobile phones and computer equipment showing evidence of their communication with the Russian military while searching inside the suspects' home.
The SBU published pictures of the suspects' images, passports, Telegram messages and activities.
The male suspect was identified as a native of Odessa but later served under the Russian army as a colonel during the Chechen-Russian conflict in the 1990s. His wife, who is also a suspect in spying, was identified as a Russian citizen.
The Russian couple was deployed to Ukraine in 2018 and obtained residence permits as part of the Russian military's plan to establish an intelligence network in southern Ukraine.
The SBU found out that before the war, the perpetrators collected data about Odessa's socio-political situation and expanded their network of contacts.
When Russia invaded Ukraine in February, the couple changed their objectives. They began identifying the combat positions of the French-made Crotale air defense systems and the whereabouts of field artillery depots containing ammunitions for surface-to-air (SAM) missile systems.
The SBU said Russia needed the information regarding Ukraine's anti-aircraft missile systems to carry out airstrikes using Kalibr or Kinzhal missiles against Ukrainian military targets.
The spies sent their collected data to a former Russian special forces officer, a Sevastopol resident who exploits their role as a head of a charity foundation as a cover.
The former Russian officer then passed the intelligence to his supervisor, an officer of the Russian military intelligence.
Last month, it was reported that there were thousands of sleeper agents deployed by Russia in Western countries.
Poland news outlet TVP World, citing the German tabloid Bild, reported that in Germany, an estimated 200 to 2,000 Russian spies are operating in the country.
This year, some European countries such as Bulgaria, Slovakia, Albania, and Hungary exposed individuals collaborating with Russian military intelligence.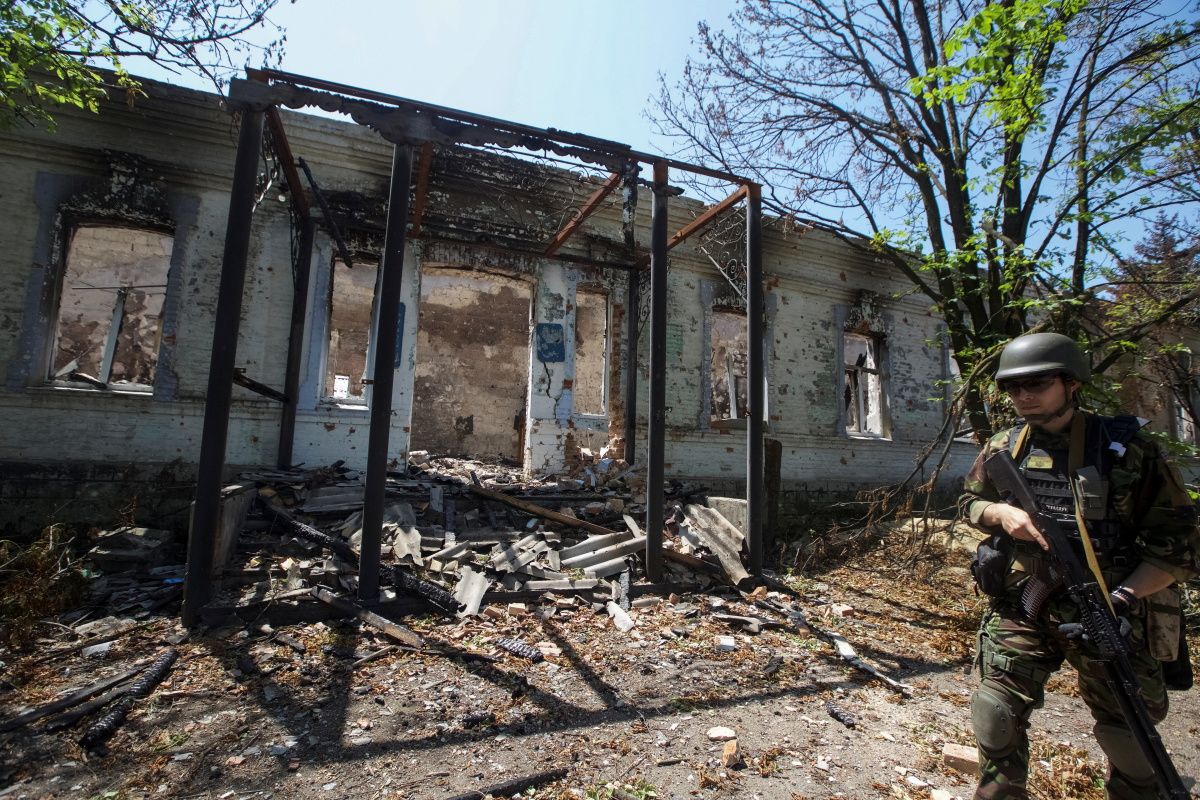 Related Articles


[ad_2]

Source link