[ad_1]

The Armed Forces of Ukraine (UAF) on Wednesday announced it has successfully destroyed another Russian ammunition depot as the war extends into its tenth month. The blast killed at least 50 Russian military personnel and wounded 50 others.
In a Facebook post, the UAF General Staff said they attacked a Russian ammunition depot in the Luhansk region. "It has been confirmed that the Defense Forces destroyed the enemy's manpower and military equipment in the previous days. Thus, in the Luhansk oblast, an ammunition depot was hit, about 50 occupants were killed and up to 50 were wounded."
In addition, Ukrainian forces also attacked a Russian position in the Zaporizhzhia region, killing up to 15 people and wounding at least 20 military personnel.
Overall, a total of 85,410 Russian military personnel have so far died in the war, including 410 deaths over the previous day, according to estimates from the Ministry of Defense of Ukraine. The Russian army suffered the biggest losses in the Avdiyivka, Bakhmut and Lyman directions.
The UAF's strike on the Russian ammunition depot came as Moscow launched another barrage of missile strikes across Ukraine, hitting critical infrastructure and causing blackouts in several regions.
The Russian army fired up to 65 KH-101 cruise missiles, 51 of which were successfully shot down by Ukrainian forces. At least seven civilians died and 36 were wounded in the missile strikes in the Kyiv region, Oleksii Kuleba, the head of the Kyiv region military administration, said in a Telegram statement, as translated by CNN.
The recent series of shelling also killed a newborn baby in Ukraine's southern Zaporizhzhia region after a missile struck a maternity unit. Two people were also killed in the shelling in Kupiansk, a town in Kharkiv Oblast, according to BBC News.
As of Nov. 20, the Russian army killed a total of 6,595 Ukrainian civilians, including 6,180 adults and 415 children. A total of 10,189 other civilians were injured in the war, including 9,434 adults and 755 children, as per estimates from the Office of the UN High Commissioner for Human Rights.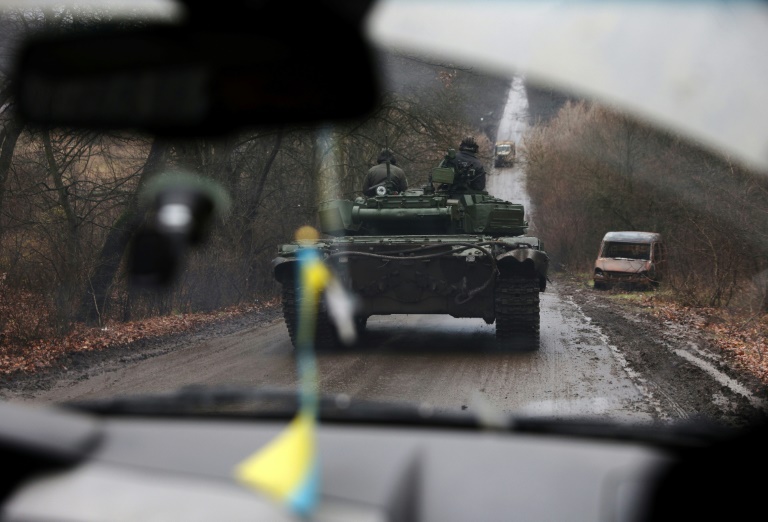 Related Articles


[ad_2]

Source link