[ad_1]

The Ukrainian army has discovered dozens of mutilated corpses of civilians during a mop-up operation in liberated territories in the Kharkiv region, according to a top Ukrainian official.
Yevhen Yenin, Deputy Minister of Internal Affairs of Ukraine, revealed that the country's army found the bodies of 52 civilians who were killed by the Russians during their occupation of the city of Izium in Kharkiv. Yenin noted that the corpses bore signs of torture. Some bodies were also missing genitals.
"Over the course of the previous day alone, [the Ukrainian Armed Forces] have retaken 12 settlements and are conducting mop-up operations there. Since the beginning of the [counteroffensive], 118 settlements with a total population of around 50,000 civilian persons have been retaken; mop-up operations have also been conducted there," Yenin said Monday on the national 24/7 newscast, as quoted by Ukrainian news agency Suspline.
"We are continuing to find numerous bodies with marks of violent death, including broken ribs and skulls, men with hands tied behind their backs, with broken jaws, with their genitals cut off," Yenin added.
In addition to the 52 bodies, the Ukrainian army also found 50 other corpses in Kharkiv Oblast on Sunday alone. In total, the Ukrainian army has discovered 168 bodies since the beginning of the counteroffensive. Yenin did not specify where exactly the corpses were found.
The Russian soldiers were forced to withdraw from the city of Izium on Sept. 10 after failing to fend off the Ukrainian army's counteroffensive operations. Less than a week later, Serhii Bolvinov, the chief police investigator for the Kharkiv region, announced they found mass graves containing more than 440 bodies near the liberated city.
On Sept. 19, Ukrainian authorities exhumed 146 bodies from the makeshift site, including the corpses of women and two children. Oleh Synehubov, governor of Kharkiv Oblast, said some of the corpses had their hands tied. Other corpses bore wounds from explosives, shrapnel, and stabbing, as translated by Reuters.
The Kremlin, however, dismissed reports of a mass grave in Izium as a "lie."
"Kyiv is pushing the same scenario in Izyum as it did with the provocation in Bucha," Kremlin spokesman Dmitry Peskov said.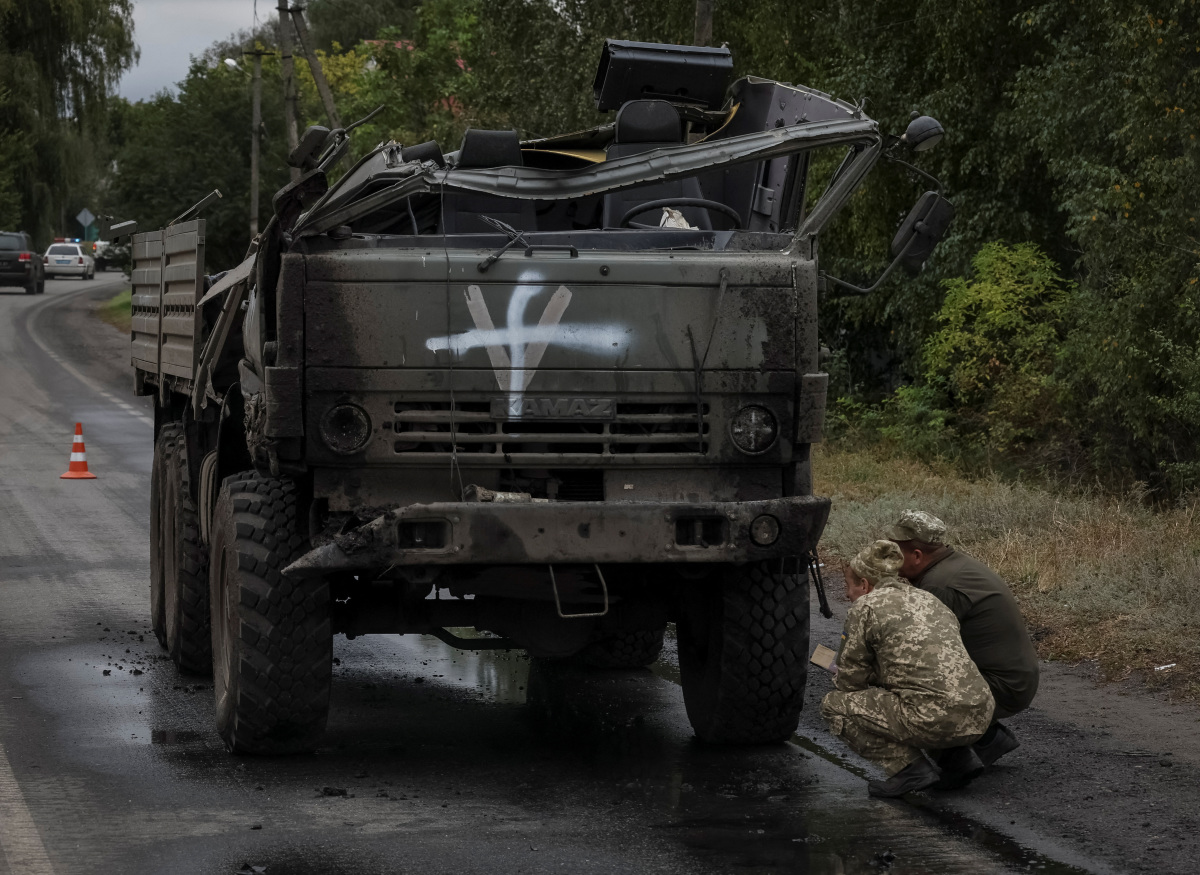 Related Articles


[ad_2]

Source link